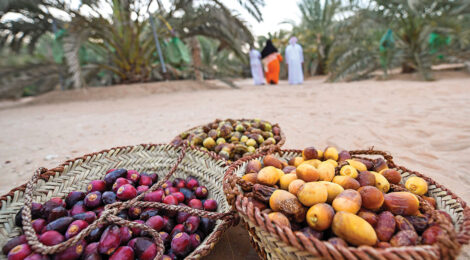 UNIPATH STAFF
Food security — ensuring the proper production, procurement and processing of food — has become the focus of a new national strategy in the United Arab Emirates.
The UAE government launched the National Strategy for Food Security in September 2019 aimed at ensuring a safe, efficient food supply for the nation of 9.5 million.
The strategy proposes a national system for food sustainability that defines 18 essential items in a national food basket. Among other things, the system would facilitate the global food trade, diversify food import sources and identify alternative supplies for major food items like wheat, rice and meat.
By 2021, the government wants the UAE to rank among the top 10 countries in the world in food security, as defined by the Global Food Security Index. By 2051, it wants to lead the world in that category.
Achieving that goal will require a number of steps. The country would develop sustainable technology-driven local production of food, including the use of aquaculture, and encourage consumption of locally grown produce.
The UAE will also try to reduce food waste throughout the supply chain, improve nutrition among the citizenry, create food banks across the country and reduce food-borne illnesses.
As a desert country with limited arable land, the UAE has long been a producer of crops like dates. More recently, it spent billions of dollars boosting production of fruits and vegetables with the careful use of irrigation and hydroponics.  Source: Al Bayan newspaper