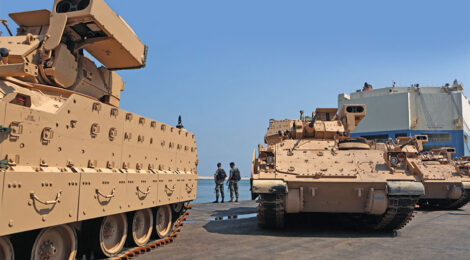 The Lebanese Army received more than $100 million in upgrades to tanks and attack helicopters from the United States. 
The package includes training for pilots and maintenance crews on MD-530G light scout attack helicopters provided by the U.S. in 2018 as well as laser-guided rockets. Sniper rifles, night-vision devices and mortars for infantry troops are part of the deal.
U.S. Department of Defense spokeswoman Rebecca Rebarich said strengthening the Lebanese Armed Forces — which she called a key security partner — helps contain the spread of violent extremism.
The Pentagon has provided $1.7 billion in U.S. military assistance to Lebanon since 2006, including tanks and attack helicopters shipped in 2018 and drones in early 2019.
Another recent Lebanese acquisition was A-29 Super Tucano light attack aircraft that improve the capabilities of the country's Air Force and help prevent incursions by terrorists slipping across the border from Syria.