A focus on civil rights and economic development will create a sense of community in cities liberated from Daesh
DR. SAAD AL-HADITHI, professor of political science, University of Baghdad
The Iraqi government, previously headed by Prime Minister Dr. Haider al-Abadi, has assumed responsibility for reshaping security policy in dealing with citizens in areas once under the control of terrorist organizations. He succeeded in rebuilding bridges of trust that had been broken before the terrorist takeover of their cities.
As the commander in chief of the Armed Forces, then Prime Minister al-Abadi initiated restructuring of the military and security system and carried out major reforms in combat doctrine, rehabilitation and selection of efficient and fair officials to assume responsibility and command according to purely national considerations. He also attacked instances of corruption.
Restoring community trust
As a result of this policy, the government regained the support of citizens in these cities who played a major role in the fighting alongside their Armed Forces to liberate cities using local police forces and tribal fighters. Residents also cooperated in these areas by providing intelligence about the locations and movements of terrorist elements. The revival of cities had a direct impact on the victory over terrorism, which was achieved in record time with the fewest possible sacrifices.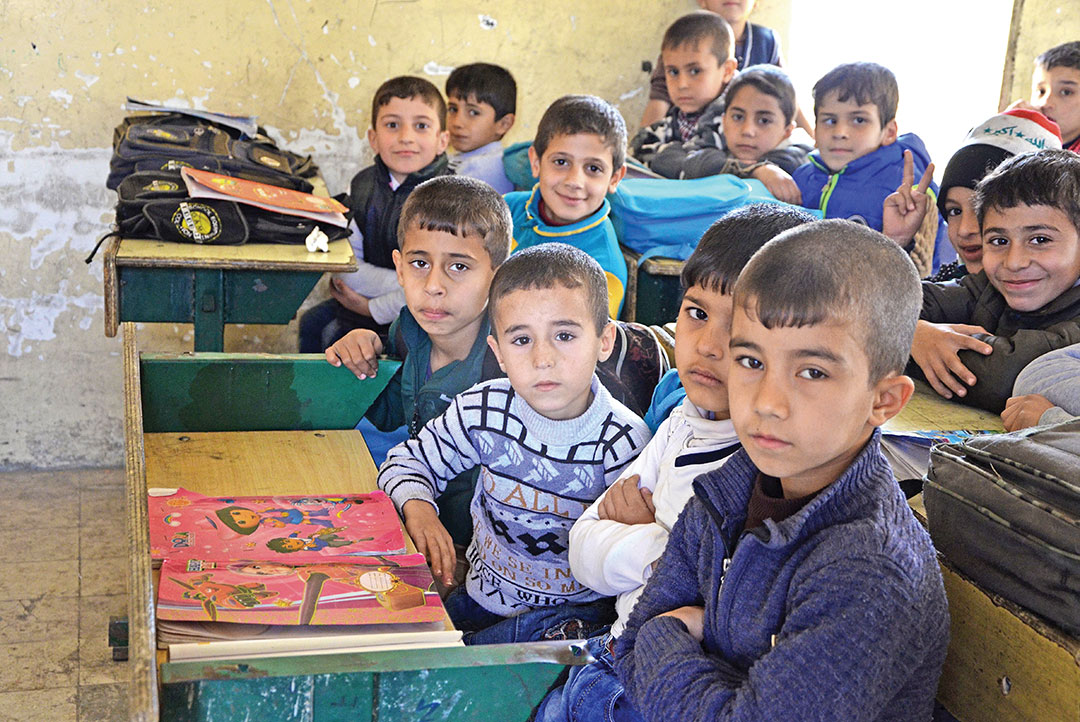 Similarly, in liberating these areas, Iraqi forces served as role models in urban warfare, preserving the lives of civilians and steering them away from dangerous military operations. Military planners recognized the presence of tens of thousands of civilians in residential neighborhoods. This affected the movement of liberation forces and the types of weapons used.
Forces were ordered more than once to halt their progress to save the lives of people, secure their safety and to allow them to exit the battlefield. Military plans were modified on more than one occasion in accordance with the highest goal of the Iraqi forces — to protect and liberate civilians from the grip of terrorism and sources of fire. A number of members of the Iraqi forces sacrificed their lives to protect civilians and to save them from improvised explosive devices, ambushes and sniping from Daesh terrorists. 
Extending security in liberated areas
On the other hand, the Iraqi government began to return displaced people to residential areas after the end of the military operations in each city. These residents were permitted to return only after their safety could be ensured and their neighborhoods secured and cleared of explosives and other remnants of military operations.
The government also needed to provide basic services like water, electricity, health centers and schools, reopen government buildings, and deliver food and fuel to the population and returnees. These efforts have resulted in the return of more than 3 million displaced people to their areas of residence. And government efforts are continuing in this regard to repatriate the remaining displaced people.
Popular appreciation
The following strategic successes were achieved by the government of Dr. al-Abadi under exceptional circumstances over four years:
The liberation of cities from terrorism.
The success in eliminating sectarianism.
The striving for national unity among all sectors of society.
The resumption of state authority over liberated areas.
These were all the result of the rational policies and the national approach adopted by the Iraqi government. This achievement signals the birth of a renewed national project that crosses sectarian boundaries. The prime minister received the support of citizens in provinces such as Ninevah, Anbar and Salahuddin, collecting about a third of the seats in parliament in these three provinces.
The road to the future
Advancing this encouraging national trend will require adoption of the same strategic vision initiated by the government of Prime Minister al-Abadi. Important decisions and bold steps are nedded to complete the return of all the displaced to their homes and to immunize Iraqi society and protect it from the dangers of internal conflict and sectarian tendencies that splinter Iraqi national unity and upset the harmony between segments of society.
It is the responsibility of the next Iraqi government to continue the path taken by the current government in liberated areas to ensure the full social integration of young people and other fundamental gains. When the government embraces people and guarantees their political and civil rights, they become instruments of community and national solidarity instead of instruments of division.
This immunizes them against attempts by extremist ideologues and violent groups to penetrate communities. This immunity is achieved by providing stability in local communities, ensuring security and reconstruction, rehabilitating infrastructure, providing services, achieving sustainable development, and stimulating investment and the private sector to create jobs and build communities.
It is necessary to implement a comprehensive program of lending to industrialists, the private sector and businessmen. The program also includes small- and medium-size enterprises that contribute to reducing unemployment, setting up income-generating workshops, absorbing the energies of youth positively and investing their abilities in construction, development and productive work, and linking their interests to achieve security and stability in their communities.
In addition to rehabilitating youth in these areas, it's necessary to develop and highlight the principle of citizenship and national belonging as a cultural concept for all Iraqis. Civil society should operate according to democratic mechanisms based on respect for pluralism, acceptance of diversity, recognition of the other and peaceful coexistence. Differences of opinion should be expressed through peaceful, political means.
The people must be given a central role in managing their areas at the administrative and security levels. This is necessary for them to maintain security in their cities and to establish the foundations of stability by activating the economy and stimulating the labor market, which will serve as a permanent source of stability. 
To encourage growth and investment, Iraq must reassure citizens in these cities that they are an essential part of state institutions and partners in building and achieving security and development in their communities.  
Dr. Saad al-Hadithi, a professor of political science at the University of Baghdad, served as spokesman for the government of former Iraqi Prime Minister Haider al-Abadi.