Prepared for a Crisis
Invincible Sentry 21 Tests the Ability of Qatari and U.S. Troops to Respond Jointly to Security Threats
UNIPATH STAFF
In the heat of a security crisis — be it a terrorist attack, ship hijacking or chemical explosion — multinational forces must respond smoothly and effectively together. 
Assembling such highly trained teams requires steadfast preparation of the sort provided by Invincible Sentry 21, the multinational exercise that took place in Qatar from March 21 to 25, 2021.
Qatar and its neighbors in the Arabian Gulf face unique security challenges in a maritime environment threatened by violent extremist organizations. Aside from security obligations, such as defending ports, shipping channels and energy installations, Doha is also hosting the FIFA World Cup football tournament in 2022. 
Invincible Sentry's training scenarios — engaging hundreds of Qatari and U.S. troops — were tailored to Qatar's defensive requirements. Soldiers boarded ships to rescue hostages, parachuted from planes at night to assault desert targets, stormed buildings held by terrorists and disarmed bombs.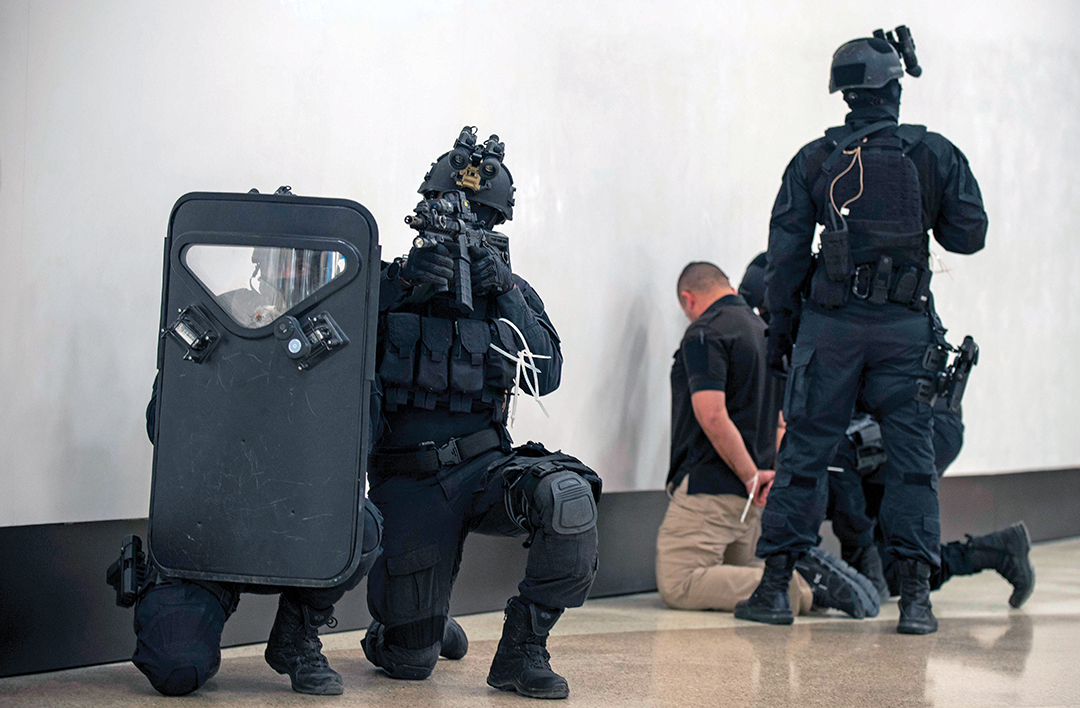 A series of simulated security crises at the Doha Sports City demanded a spectrum of skills. The sports complex includes stadiums that will host World Cup matches. Security forces fended off rioters, disposed of explosives, and captured terrorists attempting to seize hostages inside a sports arena. 
The scenarios were designed to measure the preparedness of combined forces possessing different languages, tactics and histories, Qatari exercise director Col. Muhammad Al-Otaibi said. 
"The objectives of the exercise have been achieved with great success, and the Qatari Armed Forces are committed to increasing combat harmony and coordination with our American strategic partner," Col. Al-Otaibi said.
U.S. Central Command (CENTCOM) participates in more than 80 exercises with partner nations each year to strengthen military-to-military relationships. The goal is to improve regional coordination to anticipate and overcome common security challenges. 
Charge d'Affaires Ambassador Greta Holtz, head of the U.S. diplomatic mission to Qatar at the time of the exercise, expressed appreciation to Qatar for a security partnership that includes hosting a forward headquarters for CENTCOM and the U.S. Air Force at Al Udeid Air Base.
"The United States values its strategic security partnership with Qatar," Holtz said. "The Invincible Sentry exercise is an exceptional opportunity for us to train with our Qatari partners and exercise our capacity to respond to crises."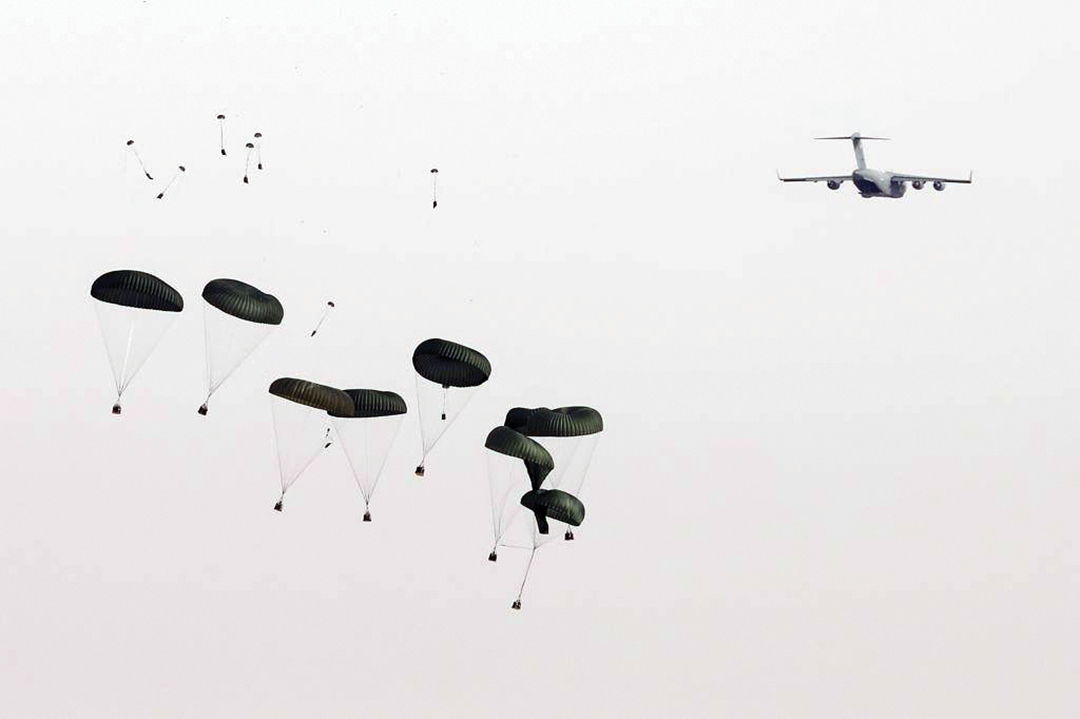 Invincible Sentry was conducted with the full support of Dr. Khalid bin Mohammad Al Attiya, Qatar's deputy prime minister and state minister for defense affairs.
To unify its crisis response, Qatari leaders engaged units from special forces, military police, the Air Force, the Emiri guards, and the Internal Security Force, more popularly known as Lekhwiya. 
In addition to major contingents from Qatar and the U.S., Invincible Sentry drew participation from France, Jordan, Oman, Morocco, Pakistan, Turkey and NATO. 
Each country's flag was displayed by airborne troops as they dropped from aircraft during the exercise's concluding phase in a remote desert location attended by senior Qatari military commanders and foreign military attaches.