Partners in a Crisis
Evacuation from Afghanistan: successful military work in tandem between Kazakhstan and the United States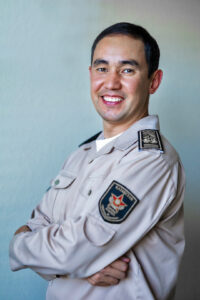 When an international coalition led by the United States ended a 20-year military campaign in Afghanistan, the pinnacle of the operation was an unprecedented airlift of more than 120,000 Afghans and foreign citizens from Afghanistan. 
From the beginning of August 2021, ethnic Kazakhs applied to the Kazakh Embassy in Kabul for evacuation from Afghanistan and a return to their historical homeland, the Republic of Kazakhstan. So important was this mission to aid ethnic Kazakhs, President Kassym-Jomart Tokayev assumed special control.
The embassy's diplomatic staff quickly established contact with Afghan Kazakhs and citizens of Kazakhstan living in Afghanistan. As a result, 42 people were subject to evacuation. The group consisted of 25 ethnic Kazakhs and citizens of Kazakhstan (including seven embassy employees and 10 children), 15 citizens of Kyrgyzstan, and one citizen each from Russia and Lithuania.
At the same time, the Kazakh Ministry of Foreign Affairs was working to obtain consent to fly aircraft into Afghanistan. Negotiations were conducted with different countries and, above all, through the Kazakh military representation at the headquarters of U.S. Central Command, which later played an important role in the evacuation.
Meanwhile, the situation around Kabul airport worsened every day, and the threat of terrorist attacks grew hourly. Thanks to intensive negotiations and the coordinated efforts of the Kazakh Embassy in Kabul, the Kazakh Ministry of Defense and U.S. Central Command, agreements were reached and a timetable set for the arrival of the Kazakh aircraft.
On the morning of August 18, at an airfield in the city of Shymkent, a C-295 military transport aircraft of the Kazakh Air Force flew to Kabul. In addition to the crew, Special Forces Soldiers and a medical worker were aboard. The governments of Uzbekistan and Tajikistan — through whose territory the plane would fly — had preapproved the flight path.
A convoy from the Kazakh Embassy, timing its movements to the plane's departure from Shymkent, traveled to the Kabul airport. For Kazakh pilots, navigating the plane through Afghan airspace was difficult because of the mountainous terrain and the complete absence of ground-to-air guidance. Nevertheless, the experience and skill of the crew led to the successful evacuation from Kabul.
It's worth noting that despite the atmosphere of crisis, the evacuation carried out by Kazakhstan's ministries of defense and foreign affairs in cooperation with the U.S. Central Command showed a high level of coordination between Kazakhstan and the United States.
As a result, the Republic of Kazakhstan became the only country in Central Asia and the first among the states of the former Soviet Union to evacuate not only its own but foreign citizens from Afghanistan.
As with the repatriation of Kazakh citizens from Syria, Kazakhstan has once again demonstrated to the world its capabilities to protect the interests and rights of its citizens and ethnic Kazakhs abroad.