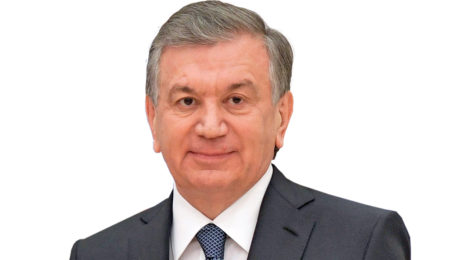 SALTANAT BERDIKEEVA
Uzbekistan has removed thousands of its citizens from blacklists containing names of people accused of extremism. Since 2017, Uzbekistan has rehabilitated or cleared the names of more than 18,000 citizens, providing thousands with jobs and credits to open businesses. Many were readmitted into society after government officials interviewed clergy, citizens groups, relatives and neighbors and determined they posed little threat.
"If we do not show generosity to these people … and not give them a helping hand, they will remain pariahs of the society," Uzbek President Shavkat Mirziyoyev said.
The country stressed the importance of rehabilitating not only militants, but also their families. Children of suspected extremists were provided with opportunities in the arts, sciences and sports. 
"If militants and their families are not given a chance to be rehabilitated, they will have nothing left but to join extremist groups in other countries, for example, in Afghanistan," Uzbek political scientist Umed Asatullayev noted.
In early 2018, Uzbekistan approved a program that emphasizes security, interethnic harmony and religious tolerance. The program includes a policy to engage Uzbek expatriates living and working abroad to lessen the appeal of extremists who prey on them.