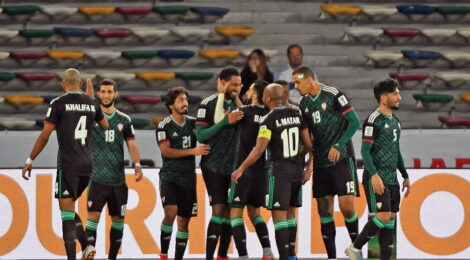 In a successful demonstration of security and logistics, the United Arab Emirates (UAE) hosted the Asian Cup in early 2019.
Hundreds of players and thousands of fans descended on Abu Dhabi, Al Ain, Dubai and Sharjah for the 28-day tournament. More than 50 matches were played by 24 national teams in eight stadiums. 
Under the supervision of the UAE High Security Committee, agencies entrusted with providing security for the Asian Cup worked in a spirit of teamwork. The aim was to affirm the UAE's ability to host, organize and secure important regional and international tournaments. 
Aref al-Awni, secretary-general of the Sports Council in Abu Dhabi and director of the local organizing committee, noted the country's adoption of best practices for stadium security — including searching techniques that maximize safety while minimizing disruptions. 
He said that hosting the Asian championship in the UAE provided an opportunity to bring people together through football.
UAE police and military not only provided security for tens of thousands of fans, but also ensured the safety of visitors commuting to the eight stadiums in four cities. Asia Cup 2019 began January 6 and ended February 1, with Qatar being the winner and Japan coming in second place.  Source: The National (UAE)