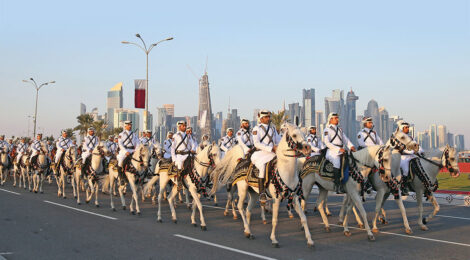 Qatar has sustained its global reputation for safety and security, ranking first among 118 countries, according to the 2019 report by Numbeo, the world's largest database of information about cities and countries.
The database provides timely information on global living conditions, including cost of living, housing indicators, health care, traffic, crime and pollution.
Qatar's record is an extension of its achievements from 2015 to 2018. It has maintained the No. 1 position in the Middle East, as well as the world's top rank in 2017 and 2019. It reflects the constant level of security and safety enjoyed by the country and the significant reduction in crime rates.
The country's scores are attributed to the Ministry of the Interior's efforts, in accordance with Qatar National Vision 2030, to maximize security and stability in Qatar and protect lives and property, a ministry spokesman said. 
The ministry is developing an integrated security system throughout the country and enhancing security awareness among the public, which has contributed to the decrease in major crimes.
"The competent authorities at the ministry will continue to implement their operational plans and programs in conjunction with various bodies in the state, in order to improve the ranking the state of Qatar occupies in various security indicators, and to maintain achievements made in terms of security and service," according to a prepared statement from the ministry.
Sources: Al-Raya (Qatar), Gulf Times