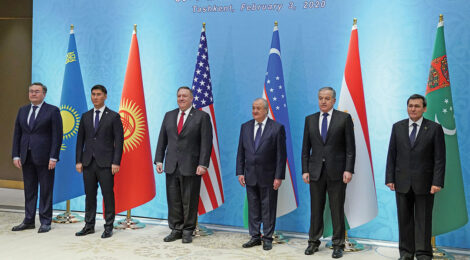 UNIPATH STAFF
A delegation from Tajikistan led by Minister of Foreign Affairs Sirodjidin Mukhriddin visited Brussels in December 2019 to discuss cooperation with the European Union on topics such as border security, trade, and combating terrorism and extremism.
The EU delegation commended Tajikistan's reforms and efforts to strengthen the rule of law and build a durable democratic society. "We shared our thoughts on regional security and on the need to strengthen the Tajikistan-Afghanistan border, taking into account the situation in Afghanistan," Foreign Minister Mukhriddin said.
Both parties expressed support for continued cooperation within the EU-funded Border Management Programme in Central Asia, which aims to improve security, fight illegal trafficking and update border management in Central Asia.
Another cooperative venture between Central Asian states and the EU is the Central Asia Drug Action Programme. It assists Tajikistan and other countries with practical measures, such as prevention and treatment, to reduce demand for illegal drugs. 
In May 2019, the EU adopted a new strategy toward Central Asia aimed at expanding and strengthening its partnership with Tajikistan and four other countries in the region. As part of the strategy, the European Commission plans to provide 20 million euros to Tajikistan to build a new hydroelectric station that could export power to northern Afghanistan. The EU regards economic development as a building block of regional peace.
Sources: Avesta.tj, SNG Today, Ozodi, Tajik Telegraph Agency, Central Asia News