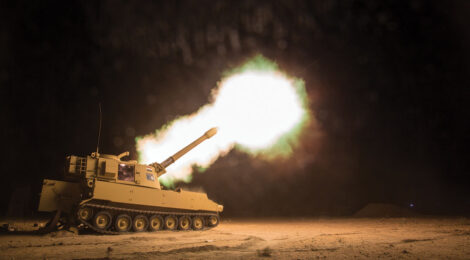 Combing 26,000 square kilometers in Anbar governorate and adjacent regions, the Iraqi Joint Operations Command launched Operation Iraqi Heroes in February 2020 to purge Iraq's border with Syria and Jordan of Daesh holdouts.
By the end of February 2020, units from the Iraqi Counter Terrorism Service (CTS) also conducted an operation that led to the neutralization of Daesh militants and the capture of terrorist leaders in the governorate of Kirkuk. Other fugitive Daesh fighters were killed in battles in Diyala, Ninewa and Salah al-Din governorates.
The first phase of Operation Iraqi Heroes engaged not just the CTS but also regular Army units, the Iraq Air Force and the Border Guard Command.
"The process is to search and clear Anbar province and surrounding areas in the Iraqi-Syrian-Jordanian borders … with the Middle Euphrates Command and Baghdad Operations Command to eliminate the remnants of terrorism, impose security and enhance stability," then Deputy Commander of the Joint Operations Command Gen. Abdul Amir Rashid Yarallah said in a statement.
The Iraqi Armed Forces announced the liberation of Mosul — Daesh's last stronghold in Iraq — in late 2017. Nevertheless, small units of Daesh cells, as well as sympathizers, have continued to hide out in deserts, mountains and marshlands.
Sources: Azzaman.com, al-ain.com