Six Types of Terrorist Recruits
The Islamic Military Counter Terrorism Coalition hosts a lecture on identifying vulnerabilities in young people exploited by violent extremist organizations
ISLAMIC MILITARY COUNTER TERRORISM COALITION
Terrorist organizations go to great lengths to attract young people into the arena of terrorist operations, frequently using online cells. These cells are responsible for 70% of youth recruitment.
Eventually many of these recruits realize they have been deceived and seek ways to escape the inferno into which they have been thrust. But to free youths from the clutches of violent extremists and reintegrate them into society, it's worth inquiring about the typical characteristics of young people drawn to these organizations. 
For answers, the Islamic Military Counter Terrorism Coalition (IMCTC) turned to Dr. Abdullah Saad Al-Jasser, an expert in youth issues that include rehabilitation and reintegration of terrorist organization returnees. 
Dr. Al-Jasser delivered a keynote lecture at the IMCTC headquarters in Riyadh, Saudi Arabia, in June 2021 that analyzed the types of individuals most frequently targeted by violent extremist organizations. It's no surprise that terrorist recruiters avoid people unlikely to offer subservience to the organization. But what personality types do they seek?  

According to Dr. Al-Jasser, young terrorist recruits fall into these six main categories:
The Revenge Seeker 
These recruits see themselves as victims of society. They believe external factors are the cause of their unhappiness. In recruiting such people, terrorist organizations allow them to vent their resentment and anger through retaliation. Terrorists use these types of people in two ways: by letting them disseminate the ideology of the given terrorist organization and to carry out terrorist acts. 
The Prestige Seeker
These people insist that society fails to understand or appreciate them. They believe their talents and abilities are not positively reflected in the values of society. Nevertheless, their ambitions usually exceed their capabilities. Terrorist groups snare such people with prestigious titles such as prince, leader or mujahid to provide them with a sense of higher status, even though most of these honorifics are meaningless. 
The Identity Seeker
Such individuals evince keen interest in joining a group or organization to be part of a movement. For humans, a sense of belonging is natural and innate, and the identity seeker needs to belong to a group because this affiliation determines his role in society. Such people often grow up in families that fail to provide a sense of worth or value their interests. They feel ostracized. Terrorist groups identify such individuals and give them a sense of belonging.
The Thrill Seeker
Such individuals are full of energy and vitality, seeking challenges and adventures to validate their masculinity. They are risk takers seeking excitement. Terrorist organizations entice such individuals with recruitment videos about their operations, the alleged heroism of their members, and their claims of power. The thrill seeker is bored at home, looking for new experiences or adventures, and is often middle-class with no clear vision of a future. While rehabilitating one individual in this category, Dr. Al-Jasser learned the man voluntarily joined the terrorist organization without even being directly recruited.  
The Escape Seeker
Individuals falling into this category seek to escape from dysfunctional families or community-triggered problems that they cannot solve or endure. They want to get involved in new experiences, even if they are part of an extremist group. By doing so, many believe they are salvaging their family's honor. Dr. Al-Jasser said such individuals make up the bulk of young people who join terrorist organizations. 
Mentally UNbalanced Individual
Such individuals suffer from psychotic or neurotic disorders, which usually appear only when they are exposed to stressful situations. They are often in the early stages of mental debilitation when terrorist organizations recruit and use them for bombing operations.
Dr. Al-Jasser discussed methods to rescue people deceived by violent extremist organizations. Most eventually realize terrorists engaged them under false pretenses. Over time, they want to escape their predicament and search for lifelines with which to flee. 
Families are the best way to approach such disillusioned extremists. But in most cases, relationships between the young men and their families are troubled.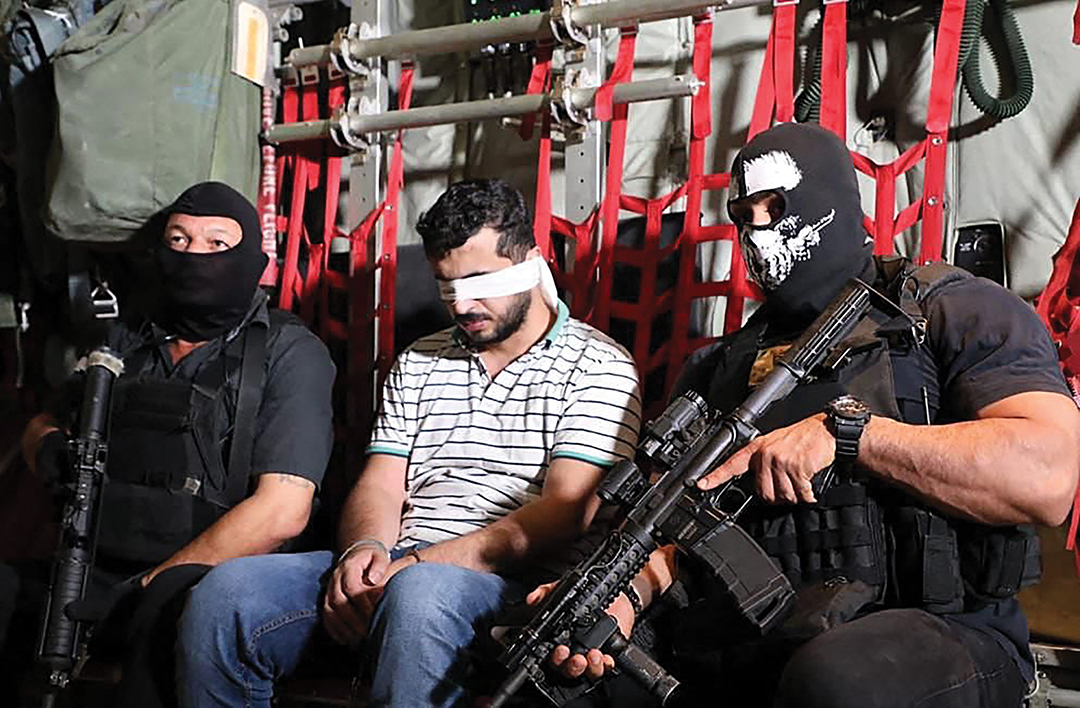 For example, Dr. Al-Jasser helped rehabilitate a 22-year-old who traveled to a conflict zone to escape family shame when a sister ran away from home. The young man sought martyrdom and purification to salvage his family's reputation — in other words, legally sanctioned suicide. It was later discovered that the sister's behavior was caused by a bipolar disorder, and she received treatment.
Another young man joined terrorists to escape squabbles between his mother and his father. His father had married another woman and mistreated his mother. The young man believed his parents were disobedient to God and destined for hell. By his martyrdom, he hoped to earn divine intercession for his parents.
Nevertheless, recovery usually begins with families who create channels of communication — usually social media — with their children living abroad. If they want to escape their predicament, families coordinate return procedures with various government agencies. 
Recruits who have committed crimes usually refuse to return because of fear of prosecution. Others grow accustomed to their lives of violence. 
Those who return are diagnosed and provided with services aimed at their ideological, mental, social, physical, educational, economic and professional welfare. It's important to note that terrorists will seek to recover these penitents and pressure them to rejoin their organizations. Therefore, society must help resolve their problems and reintegrate them.
Conclusion
After Dr. Al-Jasser concluded his speech, the floor opened for robust discussion. Dr. Zayed Al-Harthy, delegate of the ideological domain of the Kingdom of Saudi Arabia to the IMCTC, pointed to other ideological, social and economic factors in terrorist recruitment.
For example, it isn't always ideology that attracts some recruits; sometimes it's cash and other financial rewards. Some of that money comes from the sale of illegal narcotics and other smuggling.      
Every aspect must be considered to reintegrate such young people into society. In this regard, the experience of Saudi Arabia in rehabilitating repentant terrorists has been incomparable. It is a successful model from which other countries can learn.  
Brig. Gen. Rashid Al-Dhaheri, delegate of the United Arab Emirates to the IMCTC, asked: In what ways can countries protect youth from extremist ideologies promoted by social media? Dr. Al-Jasser replied that confronting this phenomenon requires initiative, not reaction. Young people, embracing the social media preferred by their peers, must spearhead attractive, proactive initiatives.
If they believe in an idea — in this case counterterrorism — they will embody it in
their daily lives.