The country is deploying forces to multinational U.N. peacekeeping missions
SALTANAT BERDIKEEVA
In 2003, Kazakhstan sent its first international peacekeeping mission outside the boundaries of the former Soviet Union. The troops arrived in Iraq as part of the NATO-led Operation Iraqi Freedom, and in the years after the Iraqi mission, small contingents of Kazakhstani peacekeepers served around the world.
Encouraged by the success of these early missions, the Central Asian country announced plans in 2018 to widen the geographic scope of its international peacekeeping under the aegis of the United Nations.
Then President Nursultan Nazarbayev deployed Kazakhstani peacekeepers to Lebanon on October 29, 2018. About 120 Kazakh troops, including women, operate as part of the United Nations Interim Force in Lebanon alongside Indian peacekeepers. The Lebanese mission represents the largest force Kazakhstan has sent abroad since Operation Iraqi Freedom.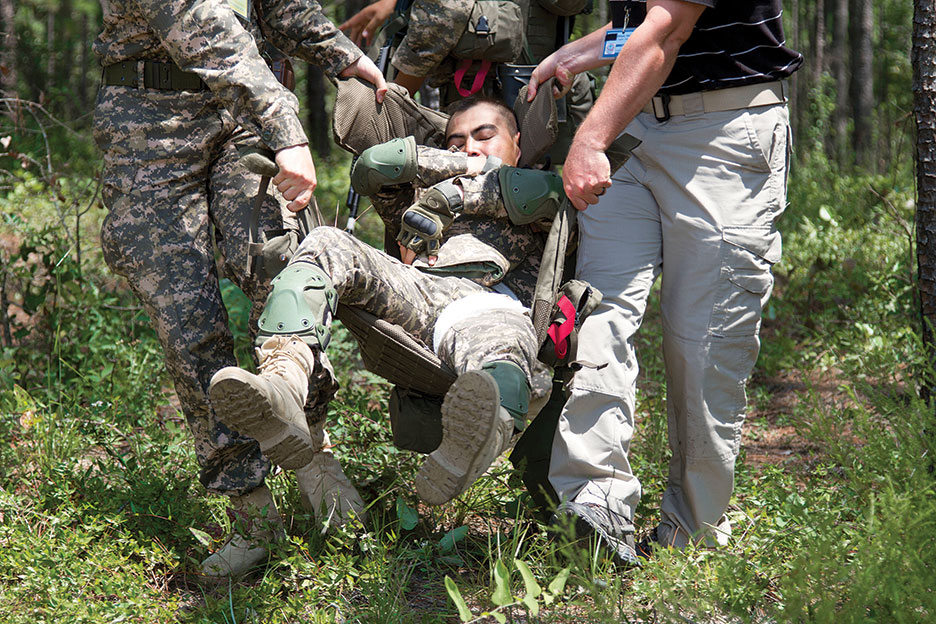 In addition, 40 peacekeepers from Kazakhstan will serve as U.N. military observers and staff officers in Cyprus, India, Pakistan, Western Sahara and the Middle East.
These well-trained and multilingual forces serve a larger role in the development of Kazakhstan, Deputy Defense Minister Talgat Mukhtarov said. They establish Kazakhstan as a bigger player on the world stage, boost the country's international prestige, and return from abroad bearing practical lessons to train and educate their military colleagues at home.
"We are convinced that the active involvement and participation of new countries in the U.N. peacekeeping, including joint deployments, will breathe new energy and greater efficiency into U.N. peacekeeping operations," Kairat Umarov, Kazakhstan's permanent representative to the U.N., told the Security Council in September 2018.
Umarov reminded the Security Council about Kazakhstan's three-pronged conflict prevention strategy: strengthening security and economic development, using a strategic regional approach to solving problems, and improving coordination among U.N. agencies. Umarov noted that Kazakhstan has played a constructive diplomatic role in trying to bring peace to Afghanistan and Syria.
As a nonpermanent member of the Security Council, Kazakhstan held its first presidency in January 2018, during which it pushed for a peace deal in Afghanistan. It also spearheaded a Security Council delegation to Afghanistan — the first since 2010 — to get an on-the-ground assessment of the situation.
Kazakhstan held peace talks with belligerents in the Syrian civil war, which were dubbed the Astana Process, and the fourth round of such discussions led to a cease-fire agreement with Russia, Iran and Turkey in 2017. Kazakh diplomats view these experiences as instrumental to building diplomatic expertise, giving them the ability to respond to international crises and gaining them global recognition and credibility as peacemakers.
Emergence as peacekeepers
The Central Asian nation has gradually gained peacekeeping experience. By the time Kazakhstan formalized its role by ratifying a peacekeeping law in 2015, its forces had already served in Côte d'Ivoire, Haiti, Iraq, Tajikistan and Western Sahara. Predating those missions was a deployment during Tajikistan's civil war in the 1990s as part of the Commonwealth of Independent States peacekeeping contingent protecting the Tajik-Afghan border.
Kazakhstan cut the number of its peacekeeping troops in Tajikistan after 17 Soldiers were killed and 33 wounded in an ambush by competing Tajik opposition forces in 1995. In 2011, Kazakh authorities were prepared to send four military officers to join NATO in Afghanistan, but that mission was canceled for security reasons.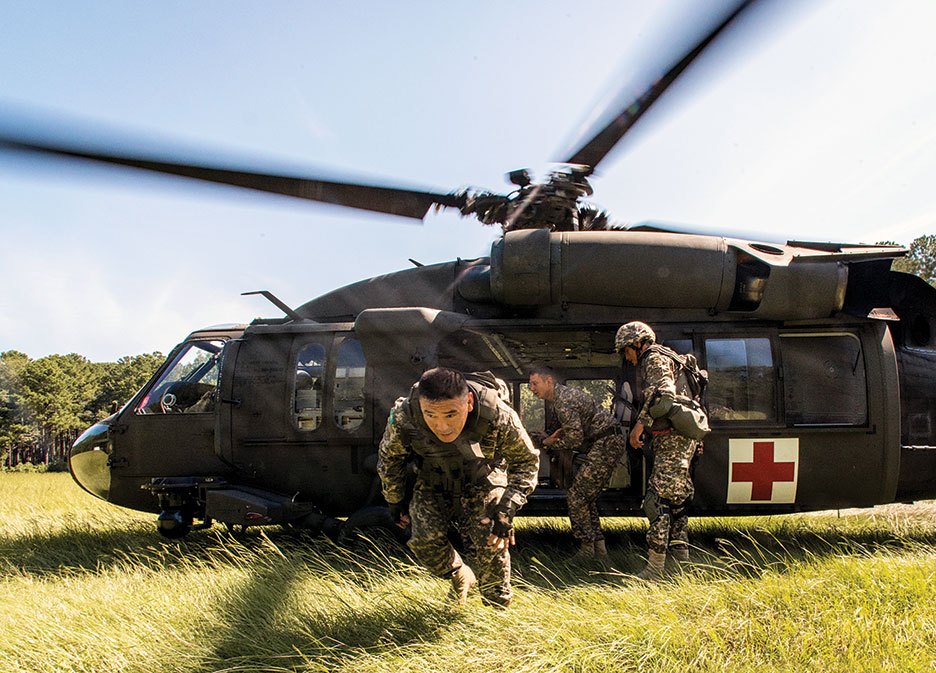 Since 2014, 11 officers from Kazakhstan have engaged in yearlong U.N. deployments to maintain security during the referendum in Western Sahara and keeping the peace in Côte d'Ivoire. Some of them were appointed to peacekeeping leadership positions. During the Iraq war in the early 2000s, nearly 300 Kazakhstani troops provided peacekeeping and humanitarian support over five years. Their operations included delivering humanitarian assistance, directing traffic, securing convoys, and providing perimeter and base defense.
Twenty-seven military engineers helped clear close to 5 million mines and explosives in Iraq. Kazakhstani officers also helped purify 6,718 cubic meters of water in Iraq. Since 2005, instructors from the Kazakh Armed Forces have provided training to 572 cadets of the Iraqi Military Academy, and doctors from Kazakhstan worked closely with the medical personnel of the American base "Delta," which provided medical help to the local population and members of the coalition.
After the tragic loss of Kazakh Capt. Kairat Kudabayev in Iraq, the country held a vigorous debate about deploying peacekeepers to conflict zones. After the return of its peacekeepers from Iraq in 2008, Kazakhstan stopped sending forces to international hot spots, thereby limiting participation of Kazakh officers in U.N. missions.
Despite the loss in Iraq, Kazakhstan officials consider the peacekeeping experience in that country as meaningful and enriching. Participants learned to work together within a multinational coalition, improved cooperation with defense agencies of the U.S., Great Britain, Canada and other members of the coalition, and boosted its position as a regional leader and a strong partner of the international coalition in Iraq, first and foremost of which is the U.S.
Structure of Kazakh peacekeepers

As a young independent country after the collapse of the Soviet Union, Kazakhstan agreed in 1995 to create a U.N. peacekeeping battalion jointly with Kyrgyzstan called Centrazbat. Kazakhstan ratified the agreement in 1997, and it has served as a basis for a series of joint peacekeeping training exercises with Azerbaijan, Georgia, Kyrgyzstan, Russia, Turkey, the U.S. and NATO. In 2000, Kazakhstan decided to create an independent peacekeeping battalion called Kazbat, which was formed to provide peacekeeping forces to help prevent, resolve and settle international disputes and conflicts.
The structure of Kazakhstan's peacekeeping forces has changed with time. It created a peacekeeping brigade called Kazbrig in 2007. It falls within the purview of the country's ground forces. In 2008, Kazbat became subordinate to Kazbrig. Kazbrig now is made up of three Kazbat battalions — Kazbat-1, Kazbat-2 and Kazbat-3. Kazbat-1 is dedicated to peacekeeping missions under the auspices of the U.N. Kazbat-2 is part of the peacekeeping operations of the Collective Security Treaty Organization. And Kazbat-3 is a reserve division of Kazbrig. In March 2018, Kazbat-1, Kazakhstan's U.N. peacekeeping forces, spun off from Kazbrig to become a force of its own.
Kazbat-1 consists of 550 officers and contract sergeants divided among three companies. Company strengths total about 170, but the number of troops varies depending on a specific U.N. assignment. Kazbat-1 troops must speak English in addition to Kazakh and possess knowledge of the laws of the country of service.
Most Kazbat-1 officers have received their training abroad. U.S. and British military forces have been closely involved in training Kazbat-1 personnel for peacekeeping operations. They have held the annual Steppe Eagle peacekeeping exercises for Kazbat-1 forces since 2003.
Kazbrig forces served in Iraq between 2003 and 2008. With rotations of personnel every six months, close to 300 Kazakh military personnel served in Iraq. Today's Kazbrig includes many officers who took part in the Iraqi peacekeeping mission. 
Kazakhstan's Parliament retains the right, through the 2015 law, to decide when and where to send national troops on foreign missions. The government places the proposal before Kazakhstan's president to determine the composition, size and duration of a specific mission. Based on the president's approval, the country's Defense Ministry dispatches troops.
Civilian personnel can also participate in peacekeeping missions through a government proposal in coordination with the Defense Ministry. The president has the right to end a peacekeeping mission and impose an early withdrawal and emergency evacuation of peacekeeping troops.
Recent missions

Kazakh peacekeepers were fully prepared to start their mission in Lebanon, Kazakh Defense Minister Saken Zhasuzakov said. Military experts from the U.S. helped train 120 Kazakh peacekeepers sent to Lebanon, who are expected to serve one rotation of up to six months, with the possibility of an extension. According to Kazakh authorities, a decision on extending the rotation will depend on operational circumstances and logistical needs.
Candidates for peacekeepers are volunteers selected from contract servicemen, who had undergone rigorous military and special training for peacekeeping operations. Candidates must prove their medical suitability to serve in possibly adverse conditions. To clarify the mission of Kazakh peacekeepers within the U.N., Kazakhstani parliamentary deputy Mukhtar Altynbayev stressed that they would not fight in wars, walk around with machine guns or sit in trenches.
The task of the peacekeepers would be to monitor the implementation of international requirements of the U.N. charter in post-conflict zones. Deputy Minister of Defense Mukhtarov noted that the peacekeeping mission in Lebanon is considered one of the safest U.N. missions. 
According to a Kazakh political scientist Islam Kuraev, the purpose of the peacekeeping contingent in Lebanon is not to maintain the internal stability of the state, but to preserve peace between Lebanon and neighboring countries.
Consistent with the U.N. mandate, peacekeepers in Lebanon are responsible for the following functions: patrolling assigned areas, establishing observation posts, monitoring compliance with ceasefire agreements and analyzing and assessing situations on-the-spot. Kazakhstanis are grouped with an Indian infantry battalion under the operational control of the U.N. force commander.
Peacekeeping forces would not be directly subordinate to Kazakhstan's Ministry of Defense, even though their salaries would come from the government, said Col. Yerulan Akylbayev, a Kazakhstani Defense Ministry representative.
Kazakh peacekeepers will receive salaries amounting to triple their normal pay from the Kazakhstani government, in addition to stipends from the U.N. budget. Kazakhstan will aim for 15 percent representation of women in peacekeeping operations. They will serve mainly as health care workers and communications personnel. According to Kazakh government estimates, 120 Kazakh peacekeepers will cost the country about $940,000 per year.
Highlighting the benefits of Kazakhstan's participation in international peacekeeping, Kazakh parliamentarian Mukhtar Altynbayev praised forces' increased knowledge of foreign languages and international affairs.
"Peacekeepers will return as completely different people. They will be able to advise and help make adjustments in Kazakhstan's Armed Forces," Altynbayev said.
Participation of Kazakh peacekeepers in the mission in Lebanon will help the country's Armed Forces determine how to use troops within an international coalition. Their expertise will be used in training programs and assist in filling commander and staff positions in Kazakhstan's military. After completing their mission with the U.N., these officers will be able to serve as consultants domestically.
"Sending our forces to the U.N. mission not only contributes to international security, but it will also strengthen Kazakhstan's reputation as a responsible member of the international community, especially in assessing its performance as a nonpermanent member at the U.N. Security Council," Deputy Minister of Defense Mukhtarov said.
Kazakhstan's Parliament approved President Nazarbayev's proposal in June 2018 to contribute up to 40 Kazakh officers as part of the U.N. mission to the Middle East, U.N. peacekeeping force in Cyprus, military observer teams in India and Pakistan, and peacekeepers in Western Sahara. As of late 2018, five military officers were stationed in Western Sahara.
Kazakhstan's leadership is also considering sending police units on U.N. missions to gradually increase the country's contribution to peacekeeping, Minister of Foreign Affairs Kairat Abdrakhmanov said in November 2018. Kazakh authorities stressed that peacekeepers would not be sent to Syria. President Nazarbayev said his country can send peacekeepers to hot spots only with the permission of Parliament, consistent with Kazakhstan's Constitution. 
To expand the scope of its international peacekeeping experience even further, Kazakhstan is also trying to train medical personnel. In October 2018, military physicians of Kazakhstan and Japan shared their experiences in providing medical support to U.N. peacekeeping units and emergency medical care in military medical institutions.
Kazakhstan considers exchanges like these as necessary to boost international cooperation among military medical professionals.