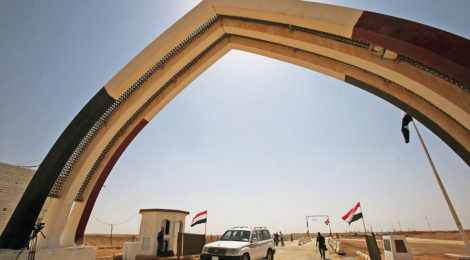 UNIPATH STAFF
During a meeting in Baghdad in October 2018, Iraqi Foreign Minister Mohammed   Ali al-Hakim and Jordanian Foreign Minister Ayman Safadi agreed to form a committee to strengthen security cooperation, protection of their common border and trade.
Bilateral cooperation in terms of energy, particularly electricity, and Jordanian companies' participation in Iraqi reconstruction projects were among the topics discussed in the meeting, Foreign Minister al-Hakim said.
Foreign Minister Safadi, meeting at Iraq's Presidential Palace with Iraqi President Barham Salih, repeated his country's desire to strengthen relations with its eastern neighbor.
"The king sent with me a message to you in which he reiterated the kingdom's support of Iraq at all levels," Safadi said.
In related business, Tariq Al-Hammouri, Jordan's minister of industry, trade and supply, led trade talks aimed at exempting Jordanian imports from Iraqi customs duties.  
Al-Hammouri headed a large delegation of businessmen to the Baghdad International Fair, which took place in November 2018, and held bilateral meetings with the Iraqi authorities about reviving commercial relations.
The fair attracted 45 Jordanian companies from various industrial sectors, supported by the Investment Commission and the Amman Chamber of Industry. In 2017, Iraqi authorities discussed dropping import taxes on 571 Jordanian products, but have yet to implement the law.
The two countries reopened the Trebil border crossing in August 2017 — after the destruction of Daesh in its final stronghold of Mosul — but the volume of cross-border trade remains below desirable levels.   
Jordan's Department of Statistics noted that the country's exports to Iraq rose by 35.2 percent in the first eight months of 2018 to 287.8 million Jordanian dinars.  Sources: Alghad.com, Elaph