Bahrainis Build Trust to Reject Viral Misinformation
The country successfully FOUGHT the COVID-19 pandemic by rejecting internet-based fear
HABIB TOUMI, ADVISOR TO THE BAHRAINI MINISTRY OF INFORMATION
In pandemics, as in wars, truth seems to be the first casualty.
Although the world has faced epidemics and pandemics for centuries, it has never had to deal with them amid a tsunami of misinformation, disinformation and conspiracy theories that surround COVID-19.
Today's communication abundance created by the integration of images, audio, video and text messaging — and by reports presented as facts reproduced and disseminated easily across countries — is reshaping perspectives, challenging expectations and confusing societies.
The World Health Organization coined the term "infodemic" to refer to the excessive amount of misleading and perplexing information about COVID-19 that undermines efforts to mitigate the virus, let alone prevent or cure it.
The intertwining of fear-inducing diseases and misinformation has existed since the first calamities struck, with people throughout the centuries attributing them to sorcery, the evil eye, the devil and the wrath of the gods.
While diseases killed victims, misinformation targeted alleged culprits and led to their execution, isolation or expulsion.
Tailored accusations concocted for political, economic or social reasons have targeted Jews, Christians, Muslims, women, Africans, Asians, minorities, lepers, paupers, vagabonds and foreigners. Schemers adopting these stories, allegations and rumors never seem to lack for disinformation.
Regardless of the historical era, the aims of misinformation and disinformation have remained the same; only the narratives were updated to reflect the specifics of the latest outbreak.
In his 2014 book "An Epidemic of Rumors," author Jon D. Lee wrote that "narratives are recycled from one outbreak to the next, modified not in their themes but in the specific details necessary to link the narratives to current situations."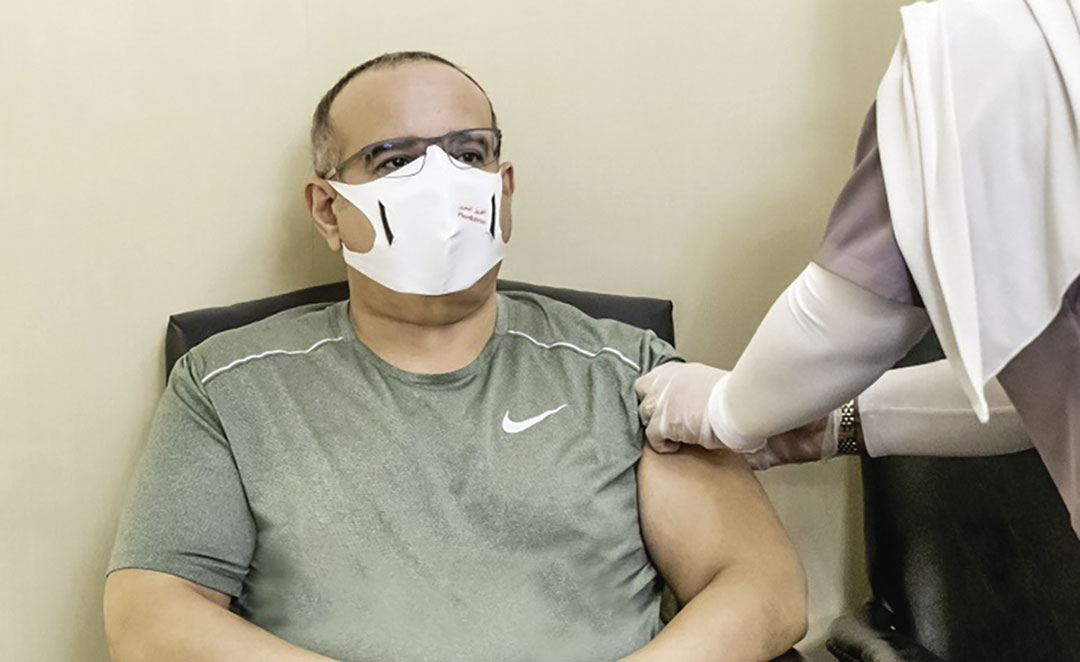 Some of the doctored pictures and false narratives are driven by malice that revels in crises, fear and anxiety, while others are stimulated by a distorted sense of play and an aberrant idea of fun.
Technology has made twisting facts and inventing stories simple and effective. Applications have empowered people to create a fictional world that is replacing the real world and superseding facts. The exponential leap in technology, presumably to make the world a better place, is instead being used abusively.
In the first days of 2020, as the world was becoming aware of COVID-19, people were bombarded with messages from their inner networks — relatives, friends, colleagues, neighbors — and outside information from doctors, health experts, celebrities, officials and political figures.
Leaders of most countries realized that a significant component of the strategy to fight the rampant disease was to counter the avalanche of misinformation that could undermine the chances of mitigating it until a vaccine was created.
Bahrain, a small island (765 square kilometers) and one of the most densely populated in the world (about 2,052 people per square kilometer), was among the countries at high risk for contagion. Yet the "contagion" through the internet and social media could also be ominous.
According to DataReportal, internet penetration in Bahrain stood at 99% and social media penetration at 84% in January 2020. At the same time the country had 1.65 million internet users and 1.4 million social media users.
The multiministry national task force set up in early February 2020 to deal with the spread and fallout of COVID-19 included a major media component.
While officials were fighting the pandemic, the government also committed to battling misinformation and disinformation that took advantage of the local addiction to digital platforms to undermine state efforts.
The task force urged people to use trusted sources of information and not fall for the erroneous and misleading claims disseminated by fame-seekers, conspiracy theorists and blowhards.
The task force set up a hotline to ensure smooth communication in seven languages; more than half the 1.7 million inhabitants of Bahrain are from more than 140 countries.
Bahrain has four daily newspapers in Arabic, two in English, one in Malayalam (India) and one in Tagalog (Philippines). Weekly and monthly magazines appear in several languages, as do radio and television programs.
They all appreciated the gravity of the situation and remained committed to printing and broadcasting news and reports only from trusted sources — official figures, statements from experts and police officers, and announcements by ministries.
The media invariably refused to tolerate doubtful claims and often sent reporters to talk to doctors, mainly infectious and internal disease consultants and microbiologists, who provided scientific explanations to help people understand the situation. This helped tremendously in denying misinformation.
Religious figures in their sermons and speeches equated propagating lies with violating the teachings and values of religion.
The security and justice authorities also regularly issued warnings that people who spread false information would be charged with disrupting social peace and would face legal action that included prison terms and heavy fines.
The task force held regular media conferences to give updates, issue clarifications, and call for a deep sense of responsibility while reminding everyone of the negative effects of rumors and allegations.
The high adult literacy rate (97.5% in 2018) and the "BeAware" campaign were significant in building trust between the people and the state and private institutions, which helped staunch the dissemination of conspiracy theories that usually occurs across the Middle East.
The overall resistance in Bahrain to misinformation and disinformation resulted from a combination of prompt action by the task force, stern warnings against abusers, and open communication with medical experts and committed journalists.
The bulk of the misinformation and disinformation messages reached people in Bahrain through WhatsApp, the most commonly used application for communication in the country.
The messages were mostly not tied to politics or to religious or sectarian agendas that have unfortunately dominated the Middle East because of rivalries between sects and states.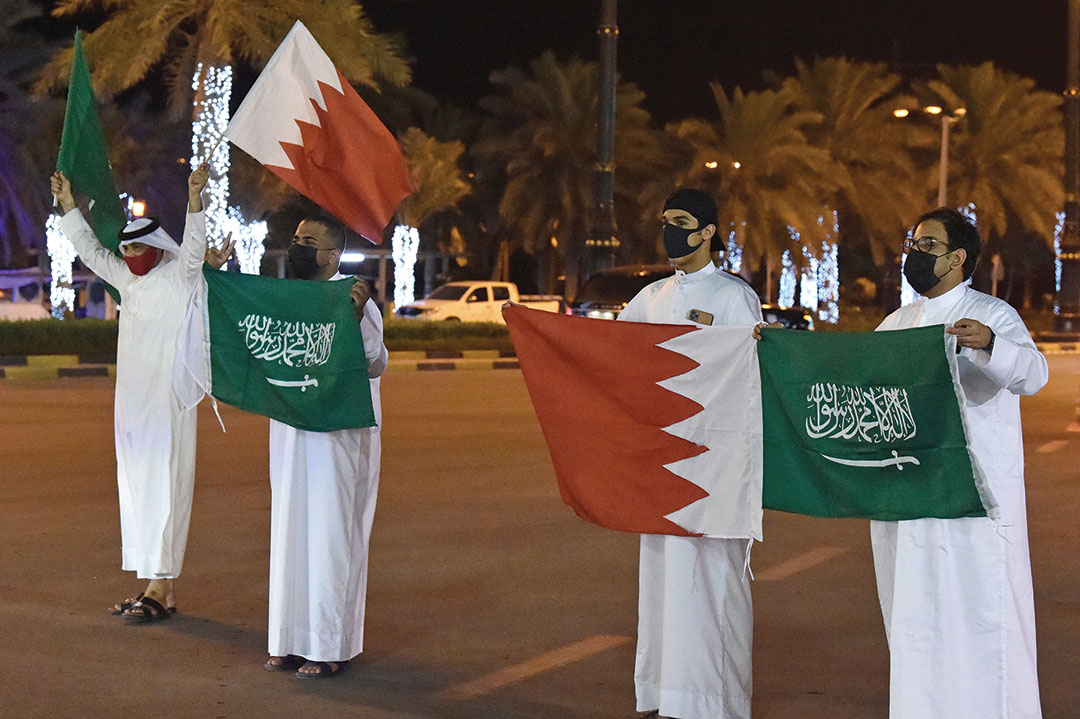 The most unsettling messages emerged February 26, two days after the first infection was detected in a Bahraini citizen who had returned from a religious trip to Iran. WhatsApp messages criticized Bahrainis who traveled to Iran, accusing them of importing the disease and putting Bahrain at risk. According to the police, 30 accounts carried messages with sectarian overtones.
However, swift intervention by His Royal Highness Crown Prince Salman bin Hamad Al Khalifa helped defuse growing fear-driven tension. He called for preserving national unity and stressed that "COVID-19 does not discriminate based on race, ethnicity, religion or social class."
Other disinformation attempts tried to deceive users or influence behavior. Examples include:
Social media carried a report that COVID-19 cases were detected at Dragon City, a massive China-themed shopping complex, and that police had raided shops and stores selling accessories, home decor and food.
In another case, social media circulated the claim that people with COVID-19 had escaped from quarantine centers and were roaming the country. The police promptly denied both claims.
A user was held by the police after he posted allegations that COVID-19 was a big lie used to take people's money.
A well-known singer ended up in legal trouble after she used WhatsApp to warn people about pizza and food deliveries to homes, claiming they were dangerously infectious.
A claim that several prisoners were infected was denied by the National Institution for Human Rights in a report drafted after a field visit.
Other disinformation attempts that circulated in the country referred to "credible" or "secret" reports about the origin of the virus and ways
to treat it.
Today, two years after the outbreak, Bahrain topped the world on the Nikkei's COVID-19 Recovery Index for November 2021. The kingdom has continued to make great strides in confronting the pandemic and returning to normal life.
The index, first published in July 2021, assesses COVID recovery in 121 countries and regions based on nine factors divided into three categories: infection management, vaccine rollouts and mobility.
Infection management includes confirmed cases of COVID-19 versus peak case count, confirmed cases per capita and tests per case.
Vaccine rollouts cover total vaccine doses given per capita, new vaccine doses given per capita, and the share of people fully vaccinated.
Mobility deals with community mobility, the Oxford stringency index, and flight activities.
The higher the ranking, from 0 to 90, the
closer a country is to recovery with low infections, higher inoculation rates and less-strict social distancing measures.
Bahrain scored 73%, followed by Kuwait at 72% and the United Arab Emirates at 70.5%.
In November 2021, Bahrain's health regulatory authority said it approved the emergency use of the Pfizer-BioNTech vaccine for children ages 5 to 11. The decision followed an evaluation of Pfizer-BioNTech data carried out by the National Health Regulatory Authority's Clinical Trials Committee and the Ministry of Health's Vaccination Committee.