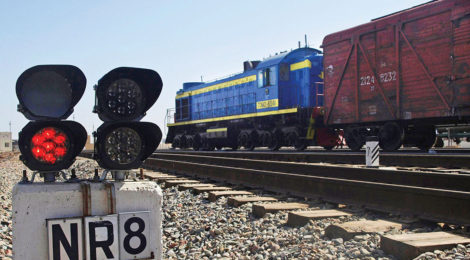 UNIPATH STAFF
More than 100 Afghan students have enrolled in a new technical college over the border in Uzbekistan, a school designed to teach the Uzbek language to ethnic Uzbeks from Afghanistan and train a cadre of skilled technicians to improve connectivity and security in Afghanistan.
The campus in Termez, 10 kilometers from the Uzbek-Afghan border, is partly financed by Uzbekistan's government and will offer specialties in fields such as railway engineering and Uzbek language and literature.
A 75-kilometer railroad connecting Hairatan on the Uzbek-Afghan border and Mazar-e Sharif in northern Afghanistan was completed in 2010. Aiming to raise the profile of Afghanistan as a Central Asian transit hub, the project was built by Uzbekistan Railways, a state-owned company.
Plans call for extending the railway to Herat — 730 kilometers from Mazar-e Sharif. 
According to Rustam Makhmudov, an Uzbek specialist on Afghanistan, expanding the rail network will require more Afghan professionals to construct and operate. That's where Termez comes in.
"For Uzbekistan, Afghanistan is a big market. This country is of great interest to us in terms of investment. But we need specialists who know how to do this work," Makhmudov said.
Of the initial group of 122 Afghan enrollees in 2018, 11 were women. The Uzbeks are also building a second campus to accommodate 300 more students. Uzbekistan covers more than half the cost of educating each person, amounting to $2,440 per student.
Sources: Ozodlik, Uza.uz, Ozadagon, Railway Technology