Strengthening Qatari Sea Power
Naval Staff Maj. Gen. Abdullah bin Hassan Al-Sulaiti is on a Mission to Expand and Enhance the Qatari Emiri Navy
UNIPATH STAFF
"Here is the dream interpreted … here is hope fulfilled … here is the crop bearing fruit … rising waves, powerful winds, and night followed by day … everybody wonders will the Halul vessel be able to sail? The answer, in God's name, was its course and anchorage … in the name of God we cut through the ocean waves in spite of the winds … we are the waves and we are the wind." 

~ An original poem by Naval Staff Maj. Gen. Abdullah bin Hassan Al-Sulaiti,  commander of the Qatari Emiri Navy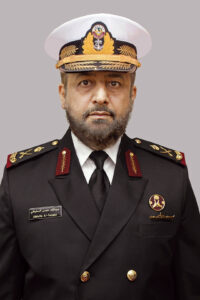 Geography requires Qatar to maintain a skilled and vigilant naval force. As a peninsula jutting into the Arabian Gulf with 563 kilometers of coastline, maritime defense cannot be neglected.
After decades of commanding ships and leading several positions, Naval Staff Maj. Gen. Abdullah bin Hassan Al-Sulaiti is qualified to lead Qatar's modernizing and diversifying naval forces.  
His ascension to naval leadership coincided with a strategic overhaul of the Armed Forces. Under Maj. Gen. Al-Sulaiti's leadership, the Qatari Emiri Navy is investing in larger ships to project power beyond its territorial waters as part of multinational naval coalitions. Equally important is a focus on military education in the form of a new naval academy and maritime training center.  
"Our borders are open to large areas of ocean, which makes them vulnerable to smuggling and illegal maritime incursions," Maj. Gen. Al-Sulaiti told Unipath during a recent interview. "As the majority of trade is done by sea, and our national economy also is mostly based on gas and oil wealth located offshore, all this and more makes the mission of defending this national and economic structure an extremely important issue."
Maj. Gen. Al-Sulaiti joined the Qatari Armed Forces 40 years ago and scaled the ranks of the Navy. He accumulated early command experience aboard gunboats and missile-equipped fast attack craft. His career advanced to leading strike forces and fleets. All the while he gained practical and theoretical knowledge by studying and training abroad in Egypt, France, Great Britain and the Netherlands.
Maj. Gen. Al-Sulaiti's successful stint as commander of Qatar's fleet and coastal defense launched him to the senior ranks of the Armed Forces: He became Qatar's deputy naval commander in 2016 and naval commander
in 2018.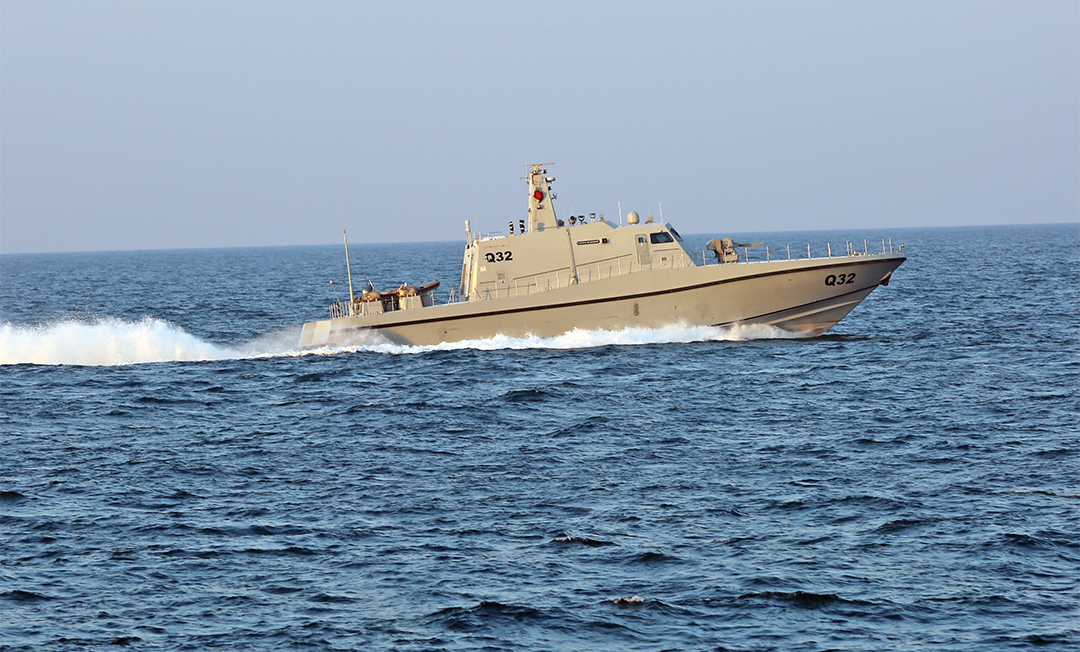 Since Qatari independence in 1971, the Navy has developed in four stages, Maj. Gen. Al-Sulaiti said. British gunboats formed the backbone of the country's first fleet in the 1970s. Damsah-class missile boats from France, acquired in the 1980s, increased naval capacity. Qatar added British Barzan-class missile boats to its defensive arsenal in the 1990s.
"As for the fourth stage, it is not simply a conventional or routine stage but rather a quantum leap, which began with the adoption and initial implementation of the new project signed with Italian company Fincantieri," he said. "The fourth stage is considered to be a quantum leap because it is a comprehensive and precise modernization with a clear strategic vision using proper defense doctrine."
The ships from Fincantieri will be the biggest and best-armed vessels yet put into service by Qatar. Among them is a strategic amphibious assault ship outfitted with a helicopter landing pad. As a base for these new ships, Qatar is building a new port outside Doha to handle cargo and naval vessels.  
Defending the port and the rest of the nation's maritime borders is a technologically updated coastal defense battery system. The batteries are one of a kind among Gulf Cooperation Council countries. 
"It is a concealed system, a strategic weapon, and its role is instilling fear in all those who dare to enter Qatari waters, apart from vessels that can be monitored by radar," Maj. Gen. Al-Sulaiti said.
Human development is equally critical. The Navy's vision for development consists of three pillars: human development, material development and moral development based on honesty, loyalty and excellence, the general said.
The Qatari Navy has established the Maritime Center for Warfare Courses and Operational Training. The aim is to train naval officers closer to home, providing them with operational knowledge and expertise through coursework and warship training simulators. In addition, the Mohammed Bin Ghanem Al Ghanem Maritime Academy, a specialized institute for marine sciences, has admitted its first class of highly qualified students to expand the Navy's ranks.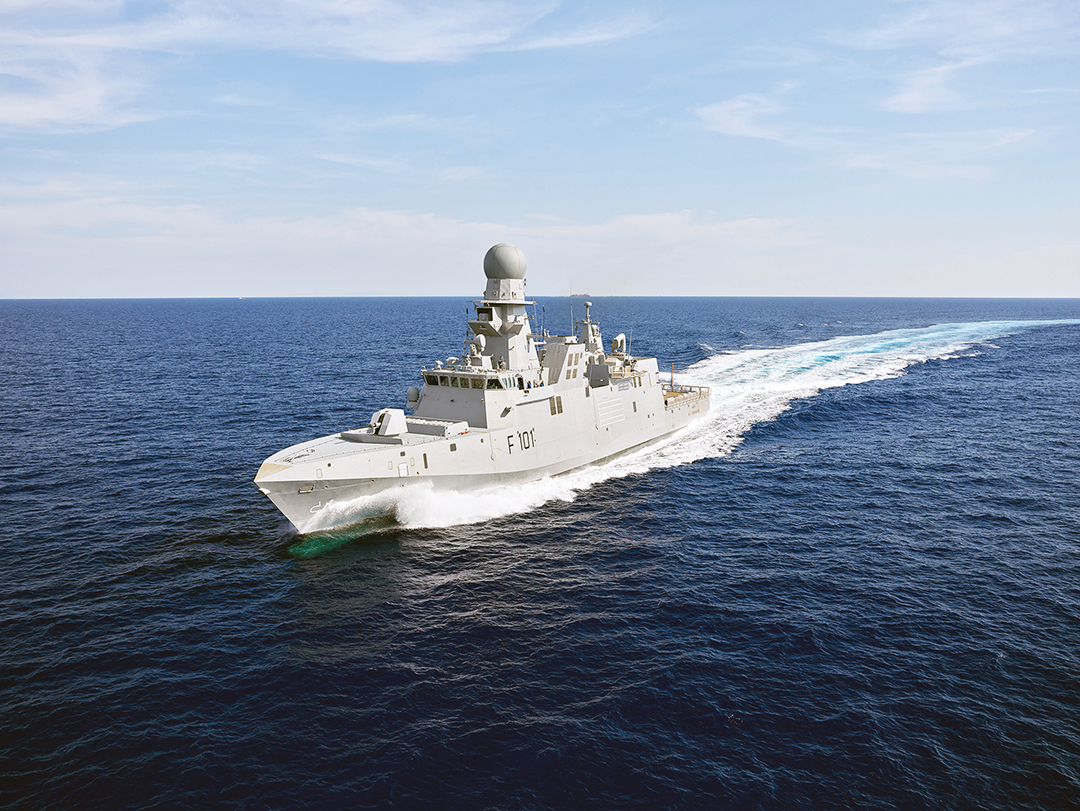 Qatar has begun to welcome women into naval ranks in fields such as engineering, logistics and administrations. The change allowing women to volunteer for national service occurred in 2018. 
"Within its new vision, the Navy has adopted a national policy aimed at encouraging female potential to defend, alongside their male counterparts, the supreme interests of the nation," Maj. Gen. Al-Sulaiti said.
The general also oversees efforts to strengthen the Navy's intelligence capabilities and combat power. It established a brigade-level team within the Marines divided into battalions with specific combat missions combining land and naval fighting skills. Such fighting power is essential to defend not just a vulnerable coastline but more than 200 oil and gas terminals that form the foundation of Qatar's wealth.  
"We have begun negotiations with a number of countries that are professional and have a long history of these types of forces, so we can benefit from their expertise and raise the standard and readiness of this force. God willing, it will have a high profile within the ranks of the Emiri Navy in the near future," he said.
Such multinational military cooperation is a foundation of Qatar's strategy. The acquisition of larger warships will allow the Navy to range beyond home waters. 
"We found that our fleet of vessels had limited our movement, and we were unable to go beyond the Arabian Gulf," Maj. Gen. Al-Sulaiti said. "We were eager to obtain new vessels that would enhance opportunities for international participation with European forces in general and with U.S forces in the Arabian Sea."
A well-read man as well as accomplished Sailor, Maj. Gen. Al-Sulaiti encourages like-minded inquisitiveness from his subordinates in the Navy. The general is proficient in French and attended the French Naval College. He later earned a master's in military science in Egypt. 
As officers are sent abroad to study, Maj. Gen. Al-Sulaiti expects them to function as experts and mentors when they return. Simply attending lectures and browsing training manuals will no longer do.
"Everyone is responsible for and trusted in their areas of specialization," he said. "This is about state security. A lack of knowledge is a failure and betrayal of this trust."
Maj. Gen. Al-Sulaiti sees his task as implementing the vision of His Highness Sheikh Tamim bin Hamad Al Thani, emir of Qatar and commander in chief of the Qatari Armed Forces. That vision includes a larger role for multinational cooperation that benefit's Qatar's security in a sometimes unpredictable region of the world. 
"We are keen to strengthen international alliances, whether with neighboring or distant nations," the naval commander said. "We always try wherever possible to establish international partnerships with major nations such as the United States, Turkey, France, Britain and Italy."