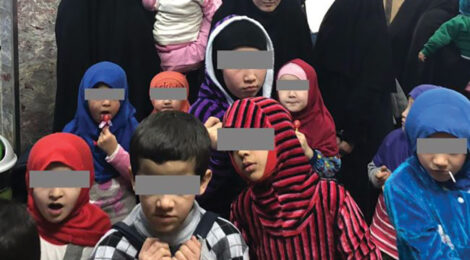 Tajikistan is focusing on reintegrating citizens who renounced their previous involvement with ISIS and other terrorist groups, particularly women and children. 
As of mid-2019, the country had repatriated about 300 citizens, including 84 Tajik children returned in April from Iraq, where their fathers died or disappeared and their mothers were serving prison sentences. 
President Emomali Rakhmon floated the possibility of repatriation and reintegration for people who renounce illegal armed conflict aboard and have committed no other crimes. Most of these returnees would be granted exemption from criminal prosecution for their activities abroad.
To avoid recidivism, the government has tasked police and neighborhood committees with keeping tabs on the returnees. President Rakhmon stressed that the goal is to establish comprehensive measures to immunize citizens — including the offspring of ISIS brides — from involvement with violent extremist groups.
The repatriated children were placed with relatives who agreed to be their legal guardians. Some of the older returnees were enlisted by the Tajik government to warn fellow citizens about joining brutal terrorist groups like ISIS.
The European Union has announced that it would provide financial help to countries dealing with large numbers of foreign fighters and their families. Such aid would provide for reintegration programs and other social services.
As of September 2019, Kazakhstan had repatriated about 600 ISIS family members and Uzbekistan about 100, according to the U.S. State Department.