DILNOZA MANSUROVA, TAJIKISTAN NATIONAL ACADEMY OF SCIENCES
Radicalization, extremism and terrorism remain global problems: Their prevention has become a matter of national importance for many countries, including the Republic of Tajikistan. Over the past year, with nations prioritizing the COVID-19 pandemic, they paid less attention to the activities of terrorists, and members of terrorist organizations took advantage. Because of border closures and restricted movements from one country to another, terrorist organizations have changed their tactics, favoring virtual networks on the internet to recruit and train supporters. The COVID-19 pandemic has revealed acute problems, including the danger of new forms of terrorism, as well as social and economic impacts that can lead to the radicalization of desperate people, especially young people, and push them to extremism.
In recent years, Tajik law enforcement agencies have noted an increase in radicalism, along with an increasing share of women's participation in this process. This poses a threat to the security and stability of the country, as well as the risk of undermining the progress made in building peace in the country after the civil war a quarter century ago.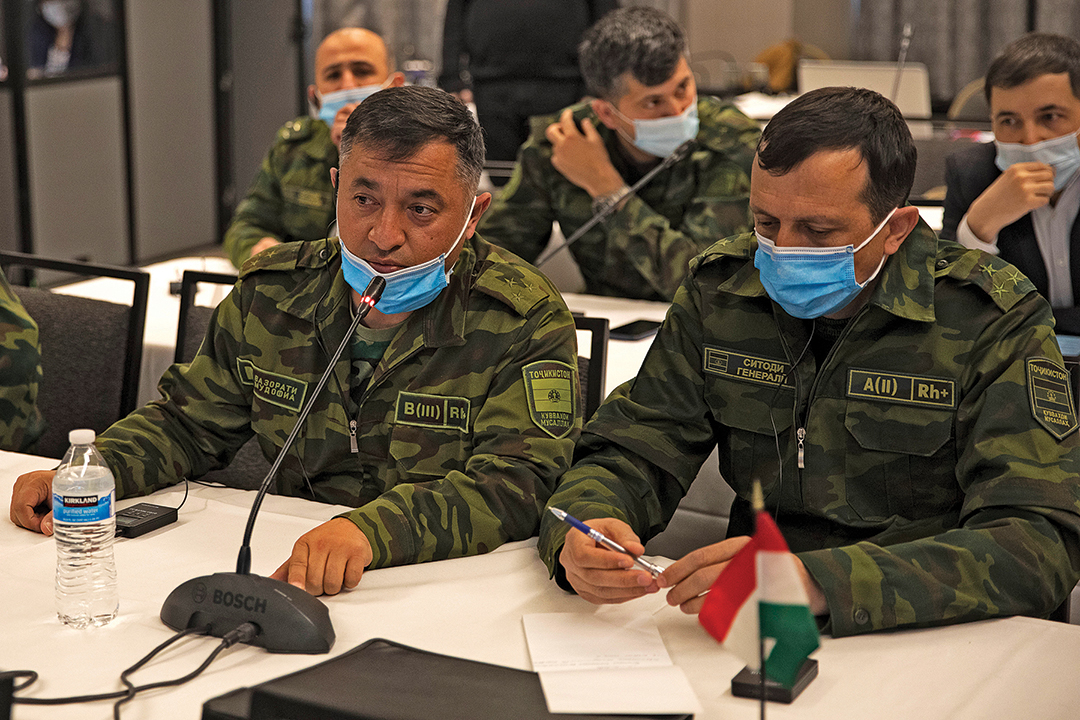 With the liberation of key territories from the control of ISIS in Syria and Iraq, the center of focus for some radical groups is shifting to Afghanistan. If this process continues, it may affect the political-military situation of Tajikistan, which shares a long border with Afghanistan. The State Committee for National Security of the Republic of Tajikistan has released information indicating that certain interested circles in some countries are using the situation for their own selfish purposes. They are moving Tajik fighters from Iraq, Syria and other countries to the border regions of Afghanistan, creating new bases. With the help of foreign patrons, fighters undergo ideological and military training, after which they are transferred to Tajikistan to commit acts of sabotage and terrorism.
Another problem is that, along with individual fighters, a large number of families remain in Syria, Iraq and Afghanistan. After the death of the head of a family, women are viewed as property, and children face terrorist brainwashing. ISIS appears to be training supporters to carry out terrorist attacks in their countries of origin, now involving more of those widows as suicide bombers. If women have previously been considered only traveling companions/wives of foreign ISIS fighters, whose duties dealt with caring for husbands and raising children, they are taking a more active role now.
Scope of problem
Tajikistan is one of the most important countries for such terrorist acts, since its 1,344-kilometer-long border with Afghanistan is poorly guarded in many places owing to mountainous terrain. ISIS has started to use women in the commission of extremist and terrorist acts, since women attract much less scrutiny from society and law enforcement agencies.
Violent acts by Tajik supporters of terrorist organizations are accumulating: the bloody assault on the Ishkobod post on the Tajik-Uzbek border on November 6, 2019; a terrorist attack on Western tourists on a bicycle tour of Tajikistan in 2018; an attempt at military mutiny in September 2015; and an attempted raid on offices of law enforcement agencies that same year. 
Whereas the terrorist attacks on the foreign bicyclists in the Dangara district and attempted military mutiny were committed mostly by men, the Ishkobod border post incident involved Tajik women and children. In a final report in March 2020, Prosecutor-General of Tajikistan Yusuf Rahmon confirmed eight women and four minors among the attackers. Media reported that the women lived in the Istaravshan district of the Sughd region and had trained for several months as suicide bombers at ISIS camps in Afghanistan.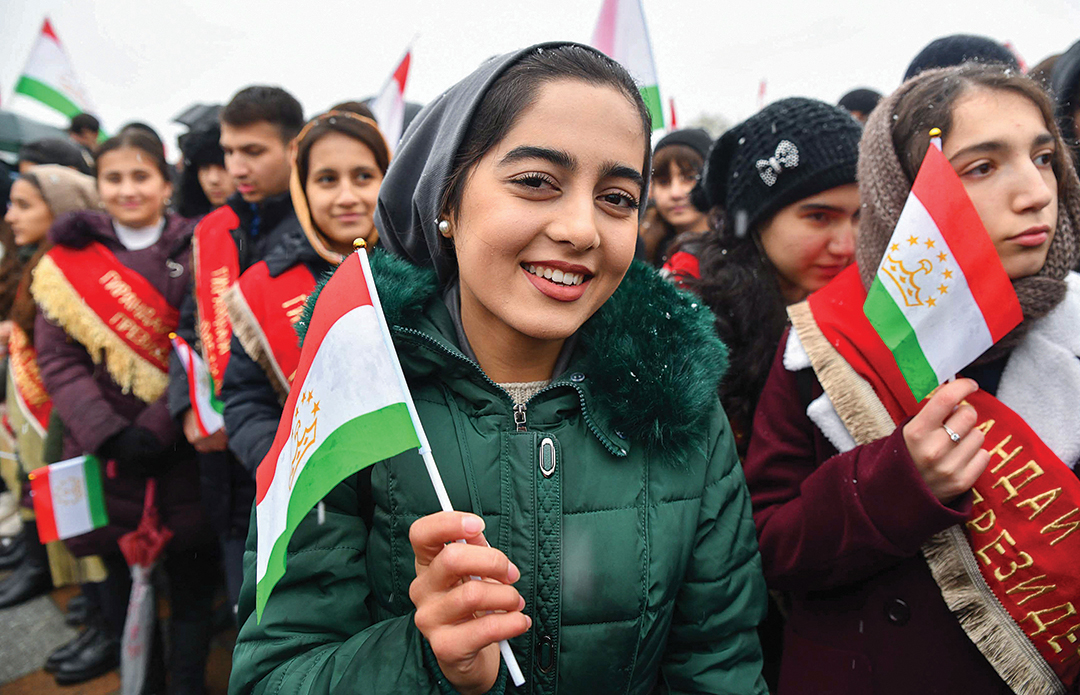 At a meeting of the lower house of the country's parliament on November 8, 2018, Mansurjon Umarov, deputy chairman of the State Committee for National Security of Tajikistan, said that 1,899 Tajik citizens participated in the fighting in Syria and Iraq on the side of ISIS.
According to a 2017 United Nations report titled "Women and Violent Extremism in Tajikistan," women made up about 100  to 150 of those exiles who joined ISIS. In several cases, in the Sughd and Khatlon regions, entire families left the country. In 2015, the Interior Ministry reported 154 Tajik families in the ranks of ISIS, including 95 boys and 67 girls. Thirty women from the Khatlon region left for Syria with 17 children, the Interior Ministry said, and another 80 women and 32 girls departed Sughd. 
Most of these women left for Syria and Iraq at the insistence of their husbands. In some cases, husbands told their wives that they were going to Turkey or Russia to work, and the wives realized only on arrival that they had landed in a combat zone. Most of these women were viewed as traveling companions for their husbands who looked after their needs and those of the children.
Police have also identified cases of Tajik women voluntarily and independently joining extremist groups under the spell of recruiters promising spiritual or financial rewards. In one such case, a 34-year-old Tajik woman from the capital of Dushanbe traveled to Syria and returned to Tajikistan to recruit other women before her detention in February 2016. In Sughd, a 28-year-old former nightclub dancer was sentenced to 12 years in prison for plotting to participate in the armed conflict in Syria with her common-law husband.
In another case, a 60-year-old woman from the Kubodien district of Khatlon, along with two daughters-in-law and another woman from Sughd, were sentenced to prison for at least five years on charges of extremism. In November 2016, the Interior Ministry published a list and photos of wanted foreign fighters in Syria and Iraq, including five women, four of whom were born in the early 1990s. These were employable women with higher or incomplete higher education, some of whom were attracted to the prospect of marrying jihadists.
One of these women was an ethnic Tajik who lived in Russia for some time; the second was an ethnic Uzbek woman who was most likely recruited through Uzbekistan; and a third went to Russia, then to Pakistan to study and ended up in Syria, where she was reported to have married an ISIS commander. A middle-aged woman from a southern region of Tajikistan, who was married to a merchant and had three children, went to Moscow, where she was recruited through the Odnoklassniki, a social network of old classmates, and traveled to Syria. She eventually contacted her husband for help, fearing that ISIS would force her to become a suicide bomber, but did not contact him again after that. Research suggests these women were deceived by images of hyper-masculine "jihadists" fighting for moral purity, unity, social equality and justice as portrayed in ISIS online propaganda. The U.N. report flagged yet another possible motivation: the desire to earn "easy" money.  
The authorities mainly explain the involvement of women by their passive role in the family and the generally accepted norm of following their husbands. According to generally accepted concepts in society, women do not pose a threat to the security of the country, since they are passive participants and victims who unconditionally followed their husbands or other family members to the countries of the Middle East. 
But before we draw conclusions about their motivations, more research is necessary. Conducting prison interviews with female terrorist sympathizers would help, but law enforcement agencies require layers of permission before granting access to these women. It's entirely possible these Tajik ISIS supporters committed their offenses based on economic pressure or adherence to traditional family roles expected of Tajik women.  
Seeking solutions
Since extremism and radicalization are still considered mostly a male problem, attitudes toward radicalization of women for terrorist purposes are rife with bias and misconceptions. In situations of conflict and violence, women are often presented as passive figures, helpless victims guided by maternal instinct. Such beliefs reflect and to some extent reinforce gender stereotypes widespread in society. As a result, women are not perceived as potential terrorists, as figures who are just as dangerous and vulnerable when involved in terrorist activities.
We believe that gender differences should not be taken into account when opposing terrorism and that women are no more or less dangerous, no more or less inclined to peace and dialogue than men. In fact, the image of a peaceful woman was used by terrorist groups to attract female supporters and advance the lie that their activities were innocent and nonviolent.
If women are to resist pressure from terrorist recruiters, we must raise their awareness about extremism and radicalism. It is essential to discuss the threats of radicalization of women, their use for terrorist purposes, and the strategies terrorists use against women and girls. The key issue is to increase empathy among parents, teachers, social workers, law enforcement officials, journalists and judges; this can be done through short-term education and training. It is also important that the media resist spreading stereotypes and biases about the roles and behavior of women.
Women should also play a wider role in countering terrorism. The involvement of women as policymakers, educators, community members and activists is essential for analyzing conditions leading to terrorism and for preventing extremism and terrorism. Trained women can provide critical feedback to the international community's ongoing efforts to combat terrorism and can point out when preventive policies and practices are counterproductive in their communities. Addressing the factors that hinder women's active participation in countering terrorism is necessary to encourage women's organizations to identify and solve specific political, social, economic, cultural and educational issues that may lead to radicalization. Women are adept at putting forward initiatives and developing ideas to counter violent extremism and terrorist propaganda, and they can work particularly well with female audiences. Also, the promotion of women's rights and their role in conflict prevention, resolution and peacemaking is a good example of female participation in the security sector. 
U.N. Security Council Resolution 1325 on women, peace and security emphasizes the importance of women and their equal participation and full involvement in the maintenance of lasting peace and security. It calls on states to increase the representation of women at all levels of decision-making to prevent, manage and resolve conflicts. This resolution and the practical lessons drawn from it are a source of inspiration for supporting and developing new initiatives about the role of women in the fight against extremism and terrorism.
The National Strategy of the Republic of Tajikistan for Countering Extremism and Terrorism for 2016-2020, signed by President Emomali Rahmon in November 2016, also addresses gender. One aim is to increase the social activity and role of women in public life, increasing the level of political, religious, cultural and legal awareness of women and preventing their involvement in extremist activities, and ensuring the broad participation of women in the prevention of radicalization, extremism and terrorism.
The president of Tajikistan constantly emphasizes the importance of women in the family and in the society and has appointed women to high government positions. This is just one way the country's leadership aims to solve problems related to gender inequality.