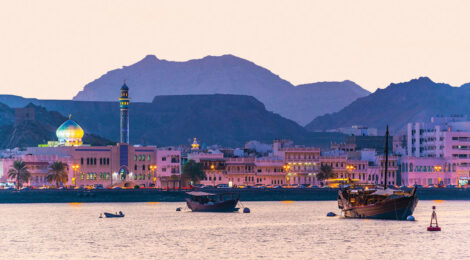 UNIPATH STAFF
Thanks to Oman's efforts to ensure the safety of its visitors, the sultanate was named the most secure country for expatriates in 2019.
Expat Insider 2019 is one of the world's largest and most comprehensive surveys of life abroad, to which thousands of expats from around the globe have contributed.
The 2019 quality of life survey included 64 countries and territories, each providing a minimum of 75 respondents.
Countries are judged in six categories: safety and security, personal happiness, leisure options, health and well-being, digital life, and travel and transportation. Countries are ranked on a scale of one to seven in each category.
Survey participants ranked Oman best in the world for safety and security, beating out such low-crime destinations as Singapore, Switzerland and Japan. Other recent global surveys have singled out the country's police for praise.
According to May 2019 tallies from Oman's National Centre for Statistics and Information, more than 2 million expatriates live in Oman, most of whom are laborers from India, Pakistan, Bangladesh, Morocco, Jordan and the Philippines.
Aside from feeling secure, expatriates often note the friendliness of Omanis, reinforced by the country's culture of hospitality. 
Although the cost of living in Oman has increased recently, it still ranks among the countries with the lowest cost of living in the Middle East.
Sources: internations.org, BBC, Times of Oman