UNIPATH STAFF
Neon Response 19 — the Bahraini/U.S. maritime exercise designed to protect Arabian Gulf shipping from explosives — was jarred by a real-world attack that reinforced the need for such joint training.
The five-day exercise entailed disposal of explosives such as floating mines, providing harbor security, boarding and searching suspicious vessels, and close quarters assaults on enemy targets.
As Bahraini and U.S. troops ran through their training scenarios, two tankers — one from Norway and another from Japan — were hit by explosions in the Gulf of Oman on June 13, 2019.
U.S. and partner nation naval forces responded to what military commanders and ship owners said were deliberate early morning attacks. The crews abandoned ship as flames and smoke rose from the water line.
Four other ships were similarly attacked the preceding month off the coast of the United Arab Emirates, the country's Ministry of Foreign Affairs reported.
"This has only been possible by state-sponsored attacks," Emirates Foreign Minister Sheikh Abdullah bin Zayed Al Nahyan said after the explosions.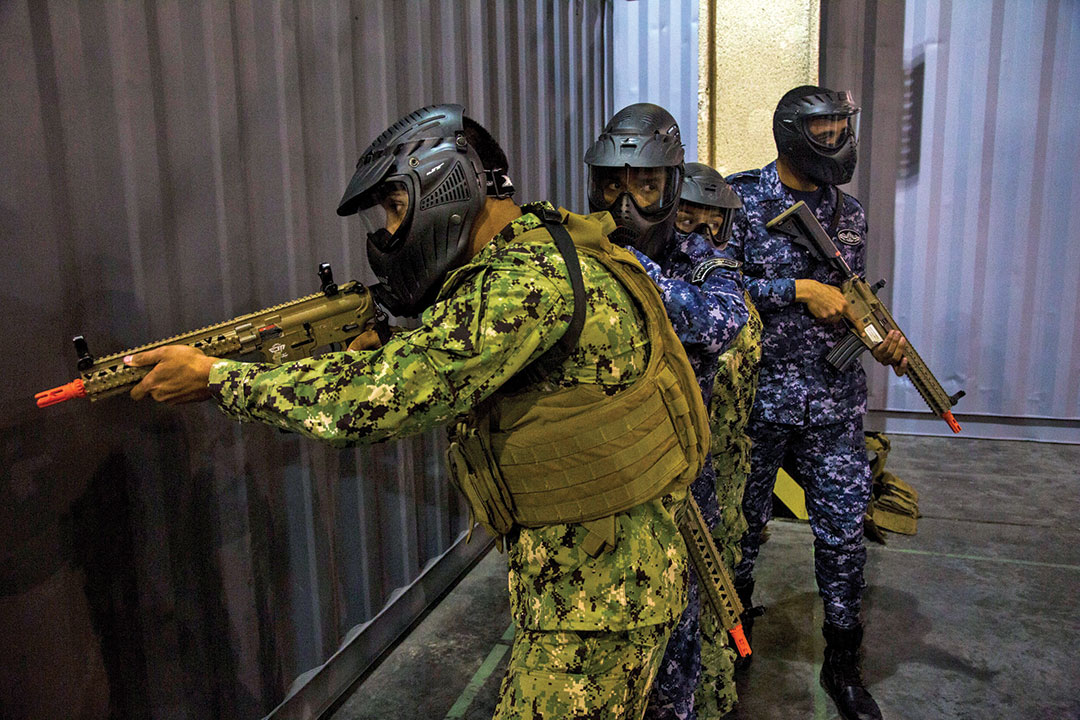 In response to the distress calls, the Royal Navy of Oman sent two vessels to the stricken ships and a Royal Air Force of Oman plane conducted reconnaissance.
Abdul Latif bin Rashid Al Zayani, the Bahraini-born secretary-general of the Gulf Cooperation Council, called for deterrence and punishment for those seeking to disrupt trade and harm the global economy.
"This attack is a terrorist act that calls for the international community to respond quickly and decisively to protect the international shipping lines in this vital region of the world," the secretary-general said.
Neon Response ran June 9-14 near Manama's waterfront and attracted personnel from the Royal Bahrain Naval Force, the Bahrain Coast Guard, the Royal Field Engineering Unit and the U.S. Navy's 5th Fleet.
The exercise allows the Bahrain Defense Force (BDF) and the United States to exchange experiences and operate jointly using advanced combat techniques. By working collectively to defend ports and seaways on and near the Arabian Gulf, the partners sent a message of deterrence to potential adversaries.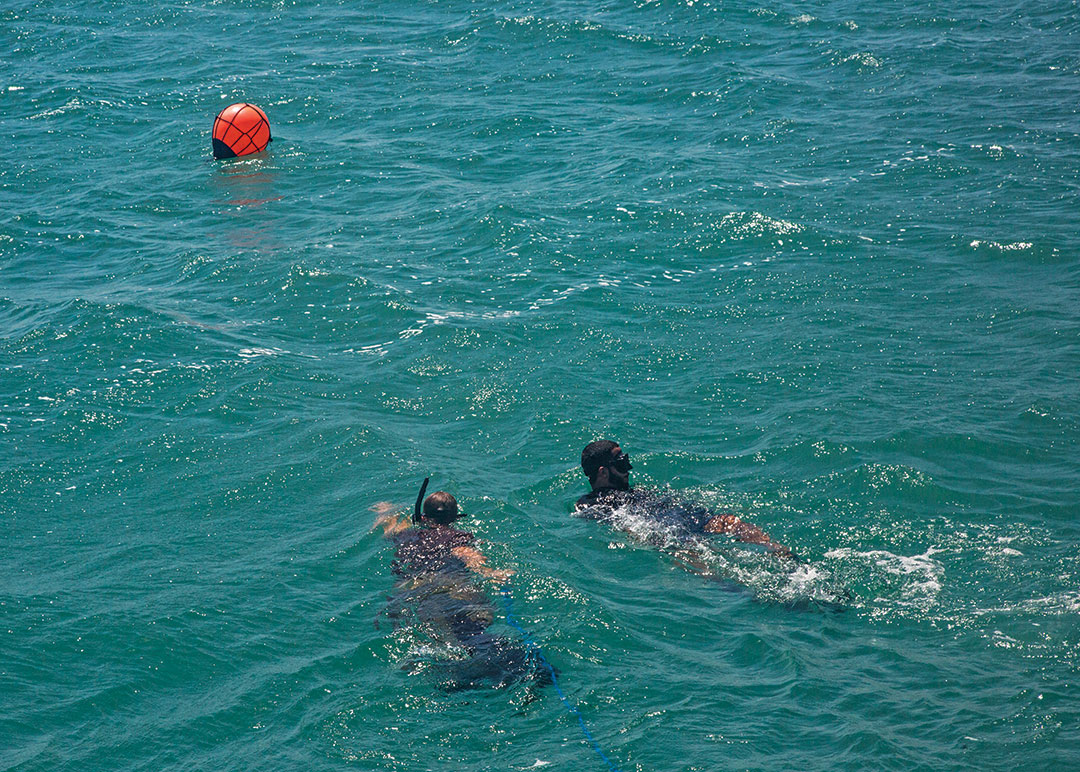 "Neon Response is a great opportunity for U.S. Naval Forces Central Command to work together with BDF in order to strengthen our already excellent relationship," said Lt. Doug Swezey of the U.S. Navy. "We improved our capabilities and grew stronger together.
In August 2019, Bahrain became the first Gulf nation to join a U.S.-led coalition to defend Gulf shipping.
"The king confirmed the Kingdom of Bahrain's participation in the joint effort to preserve the safety of international maritime navigation and secure international corridors for trade and energy in the region," the Bahrain News Agency announced.
U.S. Central Command Commander Gen. Kenneth McKenzie lauded the growing support for the multinational naval operation.
"I appreciate His Majesty King Hamad bin Isa Al Khalifa's decision to join the United Kingdom and the United States in taking an active role in preserving the freedom of navigation, promoting maritime security and de-escalating regional tensions," the general said.  F
Sources: Bahrain Defense Force, Bahrain News Agency, U.S. Naval Forces Central Command, Times of Oman