Uzbeks Pursue Military Cooperation
The Southern Strike 2021 Exercise Exemplifies Uzbekistan's Embrace of Closer Military Ties
UNIPATH STAFF
Dozens of special operations troops from Uzbekistan and the United States performed a daring nighttime assault by helicopter on a hydroelectric dam to recapture it from terrorist insurgents.
The simulated operation to seize the Grenada Dam in Mississippi was a highlight of Southern Strike 2021, a military exercise Uzbekistan uses to train some of its top troops.
"For the third time Uzbekistan's special forces participated in the Southern Strike joint exercise. This time officers of Uzbekistan's Armed Forces and Mississippi National Guard exchanged their experience on counterterrorism operations at Camp Shelby Joint Forces Training Center," said Uzbek defense attache to the U.S., Col. Muzafar Rahmatullaev.
Mississippi National Guard Col. Cindy Smith, Southern Strike's director, described it as an elite combat exercise consisting of "dynamic, ever-evolving training scenarios that are relevant to what we execute in the theater."
The scenarios include counterinsurgency, close air support, noncombatant evacuation, hostage rescue, and
maritime and riverine special operations.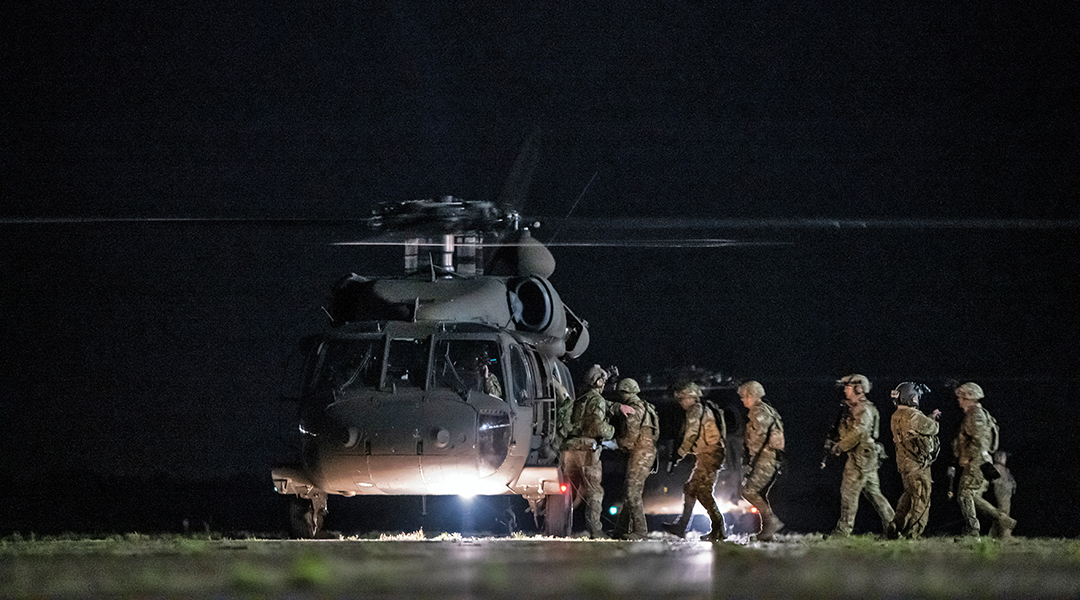 Hosted by the Mississippi National Guard at a series of training camps in the southern United States in April 2021, Southern Strike involved not only U.S. and Uzbek troops but also contingents from the Czech Republic, the Netherlands, Niger and Senegal. This wide participation lent the two-week exercise a multinational flavor beneficial to each military delegation.
Equally important for participating troops was the exercise's stress on joint operations encompassing all branches of the military. Personnel from the Army, Navy, Air Force and Marines conducted missions as one.
Uzbek troops began their affiliation with the Mississippi National Guard through the U.S.-sponsored National Guard State Partnership Program. The program pairs specific units in the U.S. with their counterparts overseas. U.S. Soldiers from Mississippi have also visited Uzbekistan.
Southern Strike 2021 exemplified the successful, decade-long relationship between Uzbekistan and Mississippi. This whole of government partnership is a shining example for the National Guard State Partnership Program," said then Brig. Gen. Duke Pirak, U.S. Central Command's deputy director of strategy, plans and policy.
"This year's joint 15-day exercise and exchange concluded with the first Uzbek-U.S. military airborne operation and wing exchange. USCENTCOM is honored to support the State Partnership Program as a vital security cooperation tool in Central Asia and the entire CENTCOM area of operations."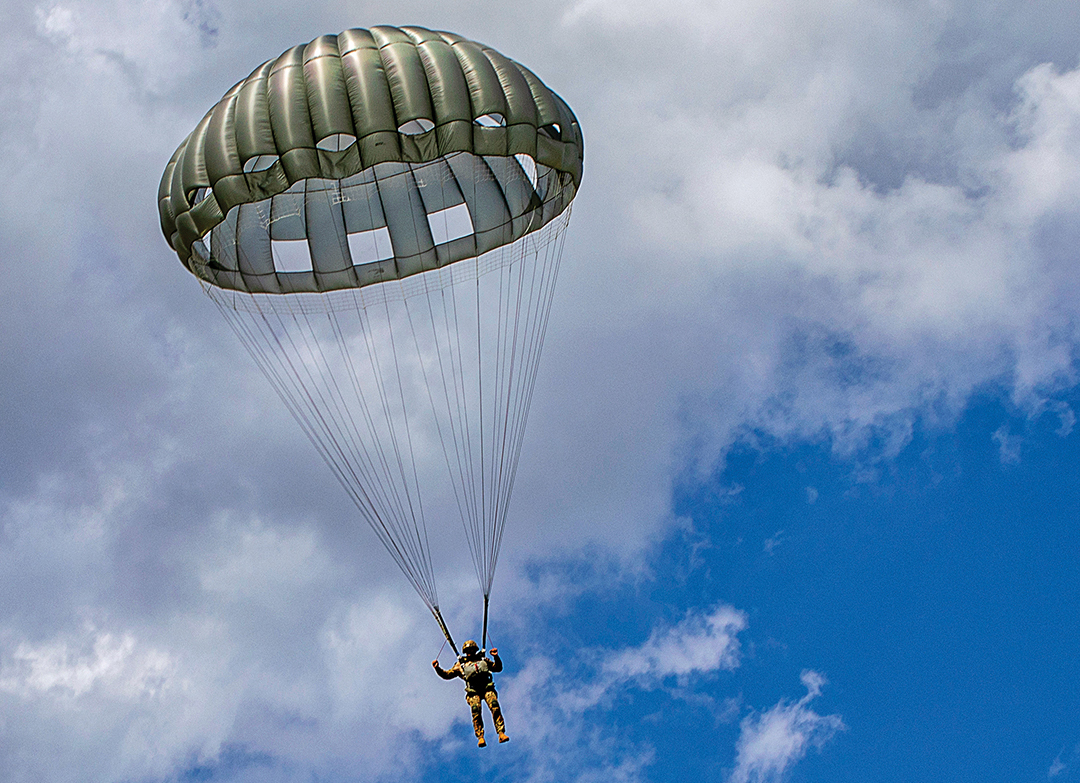 Uzbekistan has embarked on an openness campaign — including increased military, diplomatic and economic cooperation — since the accession of President Shavkat Mirziyoyev in 2016.
Uzbek Ambassador to the U.S. Javlon Vakhabov said Southern Strike is part of his country's broadening of relations with the U.S. in general and the state of Mississippi in particular. Military cooperation has complemented trade missions and cultural exchanges. Col. Rahmatullaev concurred.
"We look forward to our close collaboration with Mississippi National Guard and believe that joint exercises such as this will increase combat readiness of our troops and serve the best interest of partnership in security areas," Col. Rahmatullaev said.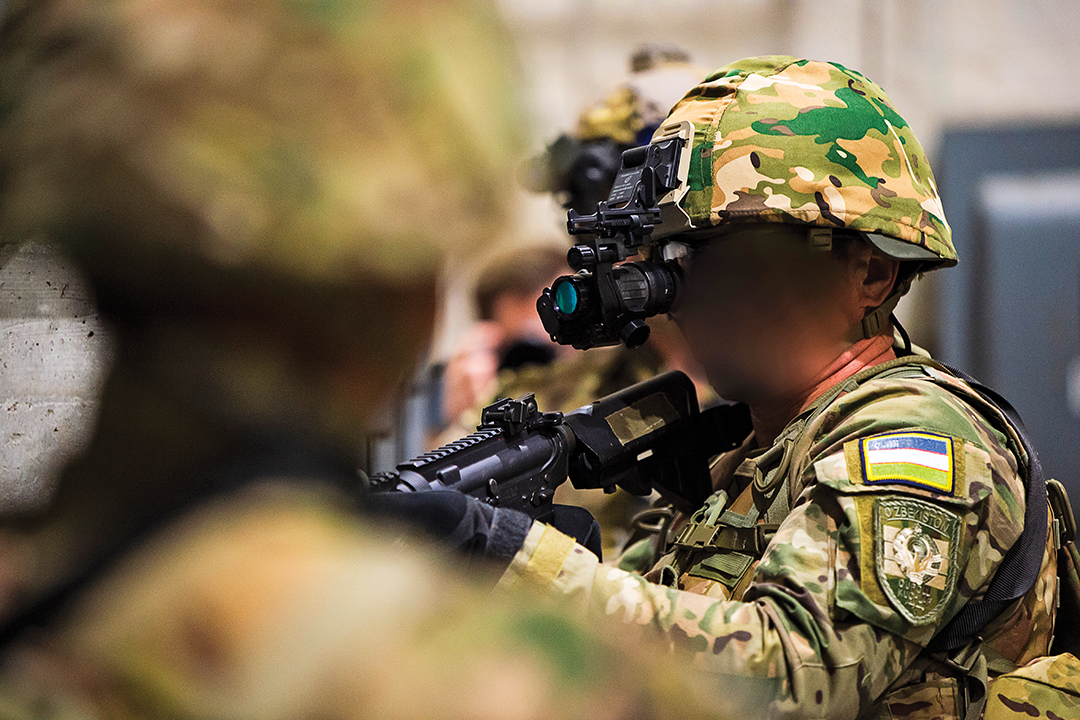 Southern Strike isn't the only military exercise that attracts Uzbek troops. They also play a major part in U.S. Central Command's Regional Cooperation exercise — a disaster response tabletop exercise open to Soldiers from Central Asia, Mongolia and Pakistan.
Uzbekistan also took the lead at a directors of military intelligence conference sponsored by CENTCOM in 2020. Intelligence officers gathered to formulate strategies to defeat terrorism.   
---
Uzbeks Reap 'Best Warrior' Honors
LT. COL. UMED AHMEDOV, FORMER REPUBLIC OF UZBEKISTAN SENIOR NATIONAL REPRESENTATIVE TO U.S. CENTRAL COMMAND
In their third year of attending Southern Strike, Uzbek troops earned praise for their excellence. Two Uzbek servicemen won honors at a grueling "Best Warrior" competition at Camp Shelby: Sgt. Dilmurod Suleimanov and Jr. Sgt. Khayrulla Ochilov took home trophies and medals as the top international troops in the competition.
The annual Best Warrior competition takes place among Mississippi National Guard units. Representatives of the Uzbek Armed Forces participated in that event for the second time. The U.S. side was represented by 12 Soldiers selected from about 12,000 Mississippi National Guard personnel. The competition was open to two main categories: senior sergeants and junior sergeants.
Participants competed in 10 disciplines, including obstacle courses, weapons assembly and disassembly relays, physical training, personal appearance and equipment inspection, weapons proficiency, and artillery training. Soldiers marched 20 kilometers wearing 18-kilogram packs, rescued wounded Soldiers from the battlefield, and navigated swamps and forests at night without modern electronic equipment like GPS.
During the exercise, Uzbek Soldiers were able to break two Mississippi National Guard records — in the obstacle course (completed in 9 minutes, 17 seconds) and the 2-mile run (completed in 12 minutes, 5 seconds).
In addition, when firing an M-4 machine gun, Sgt. Suleimanov demonstrated high fire accuracy and shots grouping, which was highly praised by the American instructor of fire training for the state's National Guard special operations forces. During the fitness test for artillery training, Jr. Sgt. Ochilov hit a tank using only three rounds of ammunition, far fewer than the six rounds allowed to earn an "excellent" rating.
"Our Uzbek colleagues are participating in this competition for the second time, which has become a tradition for us. I admit that this time they have a clear advantage not only in physical, but also in combat and psychological training and in the knowledge of weapons," said Sgt. Maj. Christopher Young, senior noncommissioned officer in the Mississippi Army National Guard.
Uzbek service members had to master five types of American-made small arms in two days, take a short course in U.S. Army topographical surveying, work with NATO equipment, and study new standards for physical training. All this came in addition to the difficulties of adapting to the local geography and time zone: The exercise competition took place daily from 5 a.m.
"I am amazed at how quickly the Uzbek Soldiers learned the characteristics of firearms of the U.S. Armed Forces and successfully passed the standards for fire training," Sgt. Major Young said.
During the awards ceremony, Uzbek Soldiers collected commemorative medals and trophies engraved with their names. This victory once again proved that Uzbek military personnel have good endurance, excellent physical training and ability to compete with representatives of the defense departments of foreign countries on equal footing and in any conditions.
April's competition was the second time Uzbek Soldiers prevailed in such a competition with the Mississippi National Guard. In December 2019, at Camp McCain in Mississippi, Sr. Sgt. Sardor Mamarasulov was named "best foreign junior commander" and Jr. Sgt. Muhriddin Ochilov "best foreign Soldier."