An interview with Qatari Chief of Staff
 

Lt. Gen. Ghanim bin Shaheen al-Ghanim

 

UNIPATH STAFF

Unipath: Qatar is an important model of stability and security in the region. What strategies or policies have led to its success?

Gen. Ghanim: Stability and security are a top priority of the state of Qatar, especially in light of increased challenges and conflicts in the region and the spread of terrorism in all forms. To achieve our priorities, the political leadership has sought to empower and strengthen the capabilities of military and security institutions, and develop comprehensive and integrated strategic plans based on developing the human element as the primary focus to implement the defense and security strategy. In this regard, Qatar has endeavored to provide all the necessary means, equipment and advanced weapons that enable the human element to work efficiently and effectively and keep abreast of ongoing developments in operations and training. In addition, continuous training of the military and security forces ensures high preparedness and readiness. This successful strategy turned into a tangible reality of the state of Qatar's security and stability, and its political leadership has succeeded in achieving and securing strategic national interests, which has made Qatar the safest country in the region, according to global indicators, and one of the safest countries in the world.

Unipath: What advice can you offer partner nations to achieve the same success as Qatar?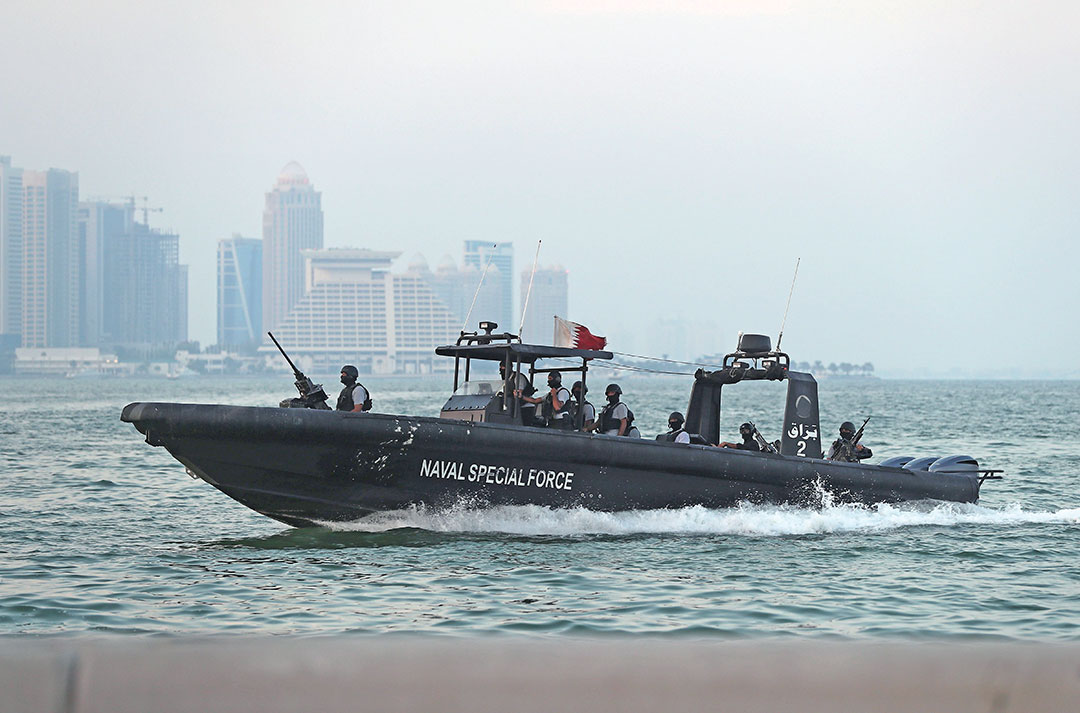 Gen. Ghanim: There are important facts we must realize. First, countering threats and challenges at the regional and international level requires cooperation among countries to secure security and stability and maintain national prosperity. Second, we must be more proactive in dealing with security threats wherever they arise since they threaten our common security, ravaging the stability of our region and putting us all in danger. The region is witnessing conflicts, strife, threats and terrorist attacks, which oblige us all to be united to maintain security and stability. The countries in the region must effectively adhere to the comprehensive security strategy agreed upon, seek coherence, give priority to strategic cooperation instead of political competition, and give priority to the collective interests of peoples over individual interests. 
Unipath: Qatar cooperates with many militaries across the region and world. Why is this cooperation important for Qatar?  
Gen. Ghanim: Qatar has always stressed the necessity of unifying efforts to bolster security, peace and stability. Qatar is keen to achieve this through the participation of Qatar Armed Forces in joint military exercises to strengthen military cooperation and to exchange military expertise among the participating countries. These exercises effectively contribute to improving combat capability and readiness, developing capabilities, promoting interoperability, and handling modern weapons and equipment in all theaters of operations. This type of cooperation will also lead to developing participating forces' capabilities in adopting a comprehensive approach — significantly reducing terrorist threats — and coordinating efforts to combat common challenges and threats to global and regional security and stability.
Unipath: You have made important statements in the media regarding the significance of military training to the success of operations. Which exercises can you single out? 
Gen. Ghanim: Military training represents the most important factor for successful military operations; the Armed Forces will not be able to carry out basic tasks without operational and combat training even if they were equipped with modern equipment. The joint exercises such as Eagle Resolve and Eager Lion have increased the combat readiness level of the Qatar Armed Forces and exchanged military expertise among the participating forces. I would like to express my appreciation and gratitude to our wise leadership for its continuous unlimited support to improve the performance of our Armed Forces and keep abreast of developments in the field of operations and training. We have conducted various joint military training with armies of brotherly and friendly countries, such as the Decisive Decision 13 joint exercise with British forces and joint military exercises with the American forces.
Unipath: How does your military contribute to humanitarian efforts and why is this type of work important?
Gen. Ghanim: Qatar has taken a leading role in supporting the humanitarian efforts since the humanitarian field occupies a prominent place in the policy of the state of Qatar and reflects the values and principles of the Qatari people. Qatar has always led from the front when it comes to offering humanitarian and developmental needs. Qatar has ranked first among the Arab world and fifth globally in terms of providing support for global development projects. Qatar topped the Arab region in 2017 for its support to United Nations humanitarian agencies and ranks seventh globally, according to the U.N. Office for Coordination of Humanitarian Affairs. Qatar Armed Forces are keen on humanitarian assistance and relief to needy people as a part of the nation's humanitarian commitment. In addition to the military and political levels, Qatar has generously contributed to Yemen Relief and Reconstruction since the beginning of the crisis. Since early 2015 Qatar's relief assistance arrived in Aden by sea via Djibouti-Ambouli International Airport. Doha hosted the Humanitarian Crisis in Yemen Conference, which concluded February 24, 2017. The total sum of donations received reached $223 million, $100 million of which came from Qatar Charity. 
One of the best examples of our Armed Forces' humanitarian efforts was an airlift of people who were injured in the bombing that hit the center of Mogadishu, Somalia, in October 2017. Victims were flown by Qatari military aircraft in batches for treatment upon the directives of His Highness the Emir Sheikh Tamim bin Hamad Al-Thani. A high-level medical team from the Qatar Armed Forces and Hamad Medical Corp. oversaw the transportation and evacuation of critically injured patients. In addition, a C-17 plane of the Qatar Emiri Air Force arrived at Mogadishu Airport carrying Qatar's aid, including medical supplies and first aid in support of the victims of the terrorist bombings.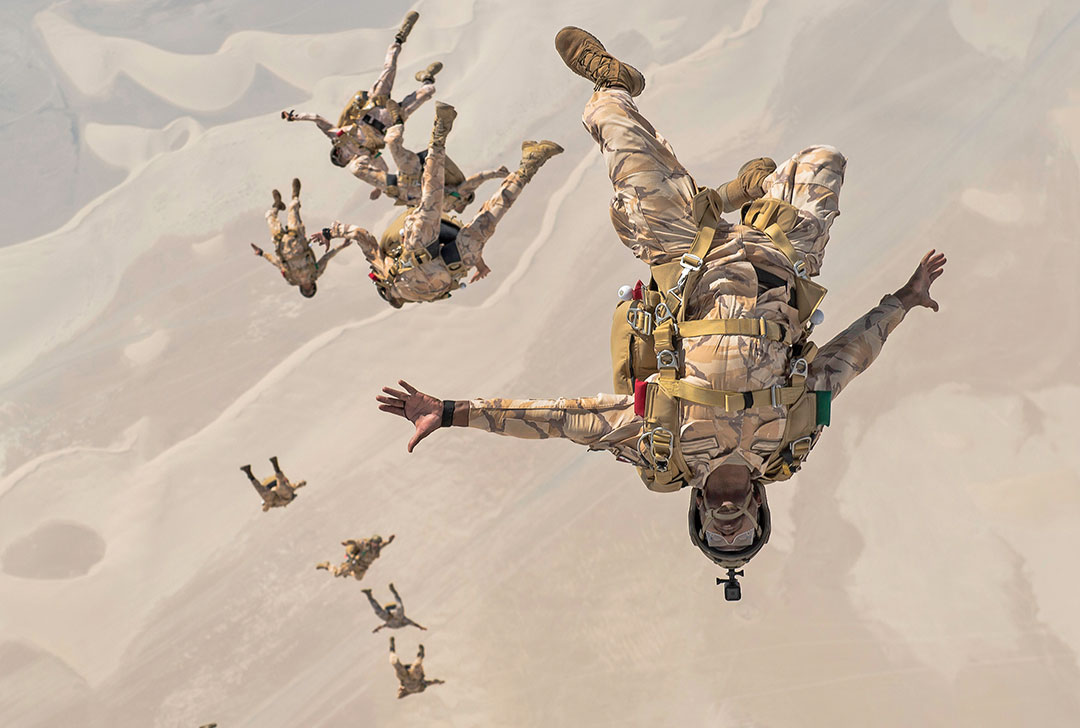 Unipath: Qatar Armed Forces initiated many efforts to modernize and increase self-defense capabilities. Which programs or strategies would you like to highlight?
Gen. Ghanim: Our wise leadership stressed the importance of building military and security institutions to ensure the safety, security and stability of our country. Qatar has harnessed all its capabilities to achieve self-sufficiency based on a comprehensive and effective strategy. The crisis that Qatar faced has revealed a spirit of solidarity, harmony and defiance that has prevailed among the people in Qatar, both citizens and residents. Qatari leadership has sought to strengthen the economic, security, health and educational fields to achieve the aspirations of Qatar National Vision 2030. Our Armed Forces have a pivotal role in the implementation of Qatar National Vision 2030; therefore, whether we are Soldiers or civilians, we have an obligation to support our military personnel. We have trained our security and military members, provided them with all capabilities, equipment and techniques to keep pace with the scientific and technological developments toward national security and in accordance with the vision of our wise leadership. National service is one the most successful projects that directly related to the four pillars of Qatar National Vision 2030: human development, social development, economic development and environmental development. In line with the national vision, our Armed Forces have witnessed remarkable development and successes related to building capabilities through combat training and readiness, developing military doctrine, strengthening infrastructure for technical and administrative institutions, modernizing air and civil defense systems and developing equipment and weapons to keep pace with rapidly developing technological advances. Our Armed Forces have taken a quantum leap in possessing modern weapons and new technologies to defend Qatar's land, sea and air.
Unipath: Qatar has announced plans to widen its military relationship with the United States. What does this entail?
Gen. Ghanim: Qatar and the United States held an inaugural strategic dialogue in Washington, D.C., on January 30, 2018. The two countries discussed specific areas of partnership, including defense, counterterrorism, combating extremism, and trade and investment. As those conversations continue, both the U.S. and Qatar believe their continued cooperation will benefit the interests of both countries, as well as the security and stability of the region. This cooperation is key to successfully combating terrorism, countering violent extremism, and deterring external aggression. U.S. officials lauded Qatar's contributions to supporting the sizable U.S. military presence in Qatar under the U.S. Central Command. The two governments issued a Joint Declaration on Security Cooperation, affirming the two countries' joint commitment to promoting peace and stability and countering the scourge of terrorism. As mentioned earlier, we have a common enemy, and we must unite to defeat this common enemy.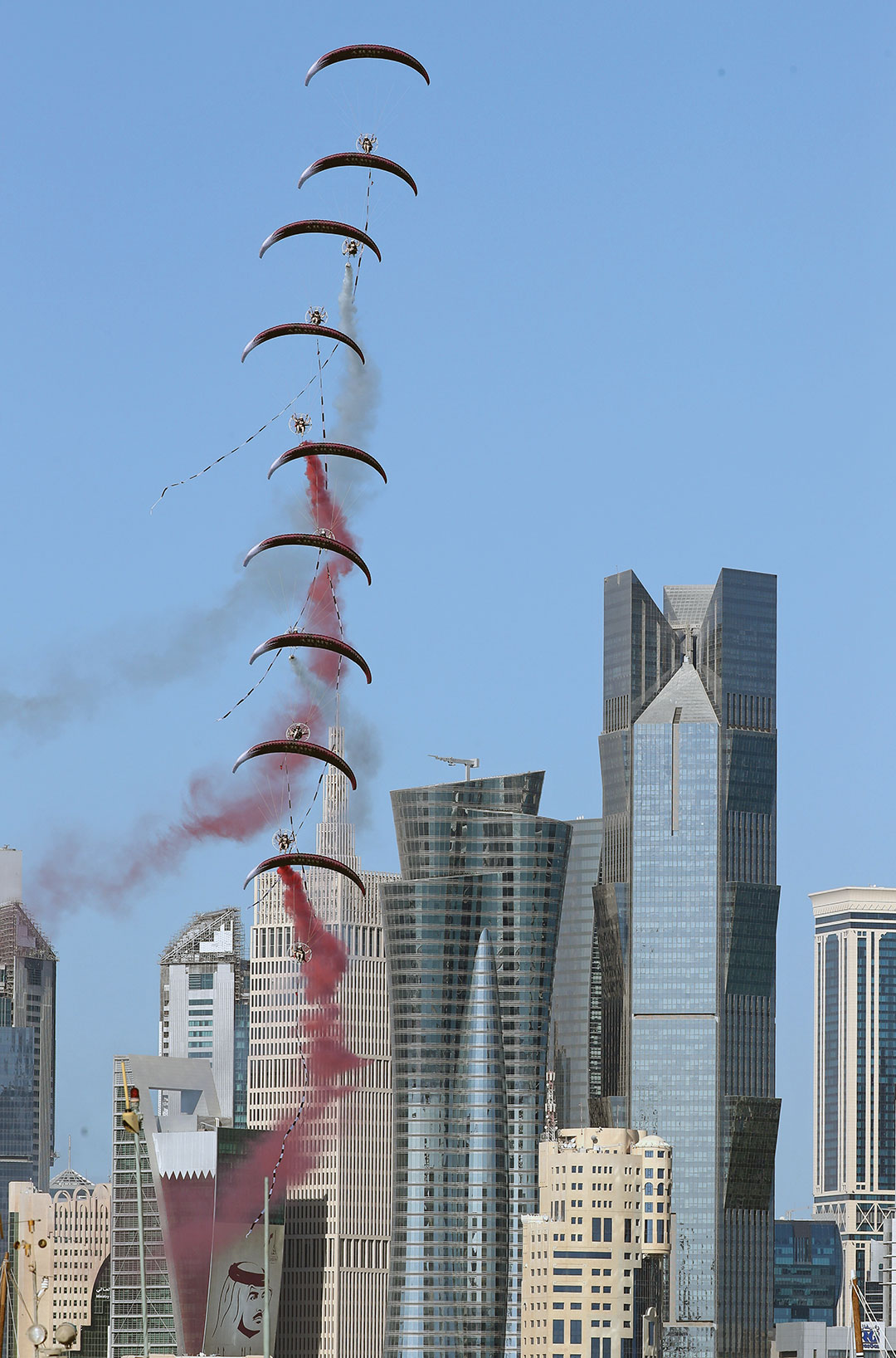 Unipath: What are Qatar's top security issues, and how important is regional cooperation to resolving them? 
Gen. Ghanim: We believe in the importance of regional cooperation to resolve security issues such as supporting counterterrorism efforts, security threats and their funding sources, countering violent extremism and piracy, and maintaining regional security and stability. Qatar and its wise leadership have adopted dialogue and political solutions as a dispute-resolution mechanism. Avoiding crises, building partnerships in peace-building and contributing to international security and stability represent a strategic option in the Qatar National Vision 2030 and are consistent with its international commitments and firm humanitarian positions. Under the wise leadership of our emir, Qatar continues pursuing its comprehensive approach to security. Our military and security institutions are constantly working toward protecting Qatar's sovereignty and maintaining the safety and security of citizens and residents. Despite difficult circumstances, Qatar affirmed its support for a strong Gulf Cooperation Council that is focused on countering regional threats and ensuring a peaceful and prosperous future for all our nations. This requires unifying efforts to resolve crises rather than separation and diaspora, which will only lead to undermining security and stability.
Qatar is also keen to contribute actively to the international community's efforts for sustained strategic security and development support. Qatar is omnipresent in most U.N. activities and in regional and international groups working on finding solutions to regional and international crises, conflict prevention, peacekeeping and post-conflict peace building. It is one of the troop-contributing countries participating in U.N. peacekeeping missions. As His Excellency Dr. Khalid bin Mohammed Al Attiyah, deputy prime minister and minister of state for defence affairs, said: "Our history in Qatar is the history of peace, not war, and a history of salvation and help, not betrayal."
Unipath: How does Qatar, a major global gas producer, ensure the free flow of its exports in the Arabian Gulf? 
Gen. Ghanim: Since its complete independence in 1971, Qatar has emerged as one of the world's most important producers of oil and gas in the world. Qatar sits on 14 percent of the world's estimated proved natural gas reserves and is the third largest in the world. Regardless of political challenges, Qatar sought to ensure the free flow of its natural gas exports across the Arabian Gulf and to find alternative solutions, while adhering to international guidelines and regulations related to energy flows. I would like to point out that we have maintained Qatar's leading position as the world's largest liquefied natural gas (LNG) producer and exporter, even in the most challenging circumstances, by using various solutions to ship and deliver LNG to global markets.