Naval Prowess
U.S., Bahraini and Israeli Navy Commanders Offer Their Wisdom on the Benefits of International Maritime Cooperation
Vice Adm. Brad Cooper, Commander of U.S. Naval Forces Central Command, U.S. 5th Fleet and Combined Maritime Forces; Rear Adm. Mohammed Yusuf Al-Asam, Commander of Royal Bahrain Naval Force; and Vice Adm. David Sa'ar Salama, Commander-in-Chief of the Israeli Navy 
We are honored to submit this article collectively because the seas unify us regardless of the uniform we wear. There is a well-known saying that goes: "Alone we are strong; together we are stronger." It reflects our commitment to fostering an enduring maritime partnership built on a foundation of trust and a shared interest in maintaining security and stability. Exciting opportunities lie ahead to strengthen and expand naval cooperation throughout the region.
In November 2021, we made history when Israel, Bahrain and the United States conducted maritime security training at sea with other regional partners. This training marked the first time our navies collaborated together in naval operations, and it was exciting to see. Maritime collaboration helps ensure regional security and stability, which is essential to the free flow of commerce.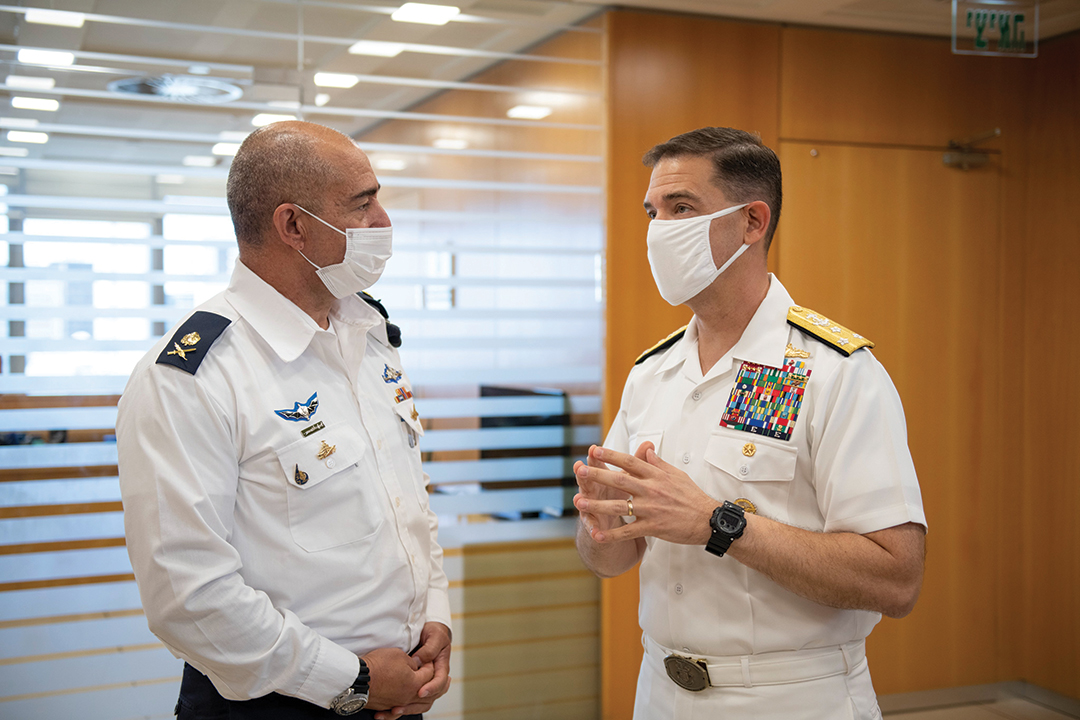 The Kingdom of Bahrain has been a steadfast partner in fostering regional maritime security cooperation. Its strategic location, historical connection to the sea and key role in international trade distinguish it as a crucial maritime crossroads in the Middle East. As the host country for the Combined Maritime Forces, Bahrain continues to play a central regional role. Additionally, recent visits to Bahrain by senior Israeli government and military leaders signify the continuing normalization of ties with Israel. 
The recent alignment of Israel to U.S. Central Command's area of responsibility opens opportunities to deepen naval ties and enhance regional maritime security and stability, as demonstrated during a recent multinational exercise. For the first time, the Israeli Navy participated in International Maritime Exercise (IMX)-Cutlass Express 2022, the largest maritime exercise in the Middle East with 60 partner nations and international organizations. The level of international representation was truly remarkable and demonstrated the expansion of maritime partnerships in the region. 
The IMX-Cutlass Express exercise spanned the region from the Arabian Gulf to the Red Sea. By training together across this vast operating area, we demonstrated our collective resolve to preserve the rules-based international order. This order is essential to safeguarding the free flow of regional maritime traffic and disrupting smuggling and other activities that threaten peace and stability ashore. We are always at our best when we train and operate together.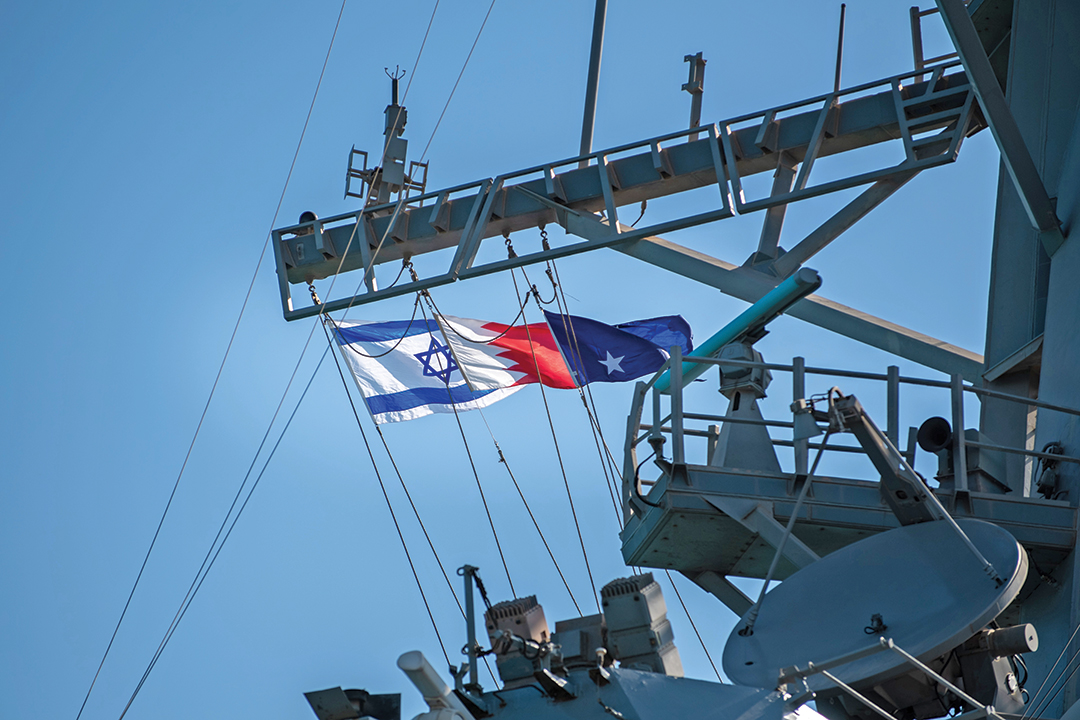 IMX-Cutlass Express offered a tremendous opportunity to train shoulder-to-shoulder and strengthen what is most important, our four "ships" – relationships, partnerships, friendship and shared leadership. Integrating processes, synchronizing systems and expanding relationships are essential to addressing today's challenges at sea. One nation cannot ensure regional maritime security alone. Disrupting and deterring destabilizing activities in critical regional waterways requires us to work more closely together. 
One area in particular where we are expanding our collective cooperation is in integrating unmanned systems and artificial intelligence to build a common operating picture of the surrounding seas. IMX-Cutlass Express enabled us to run complex scenarios for employing new, cutting-edge technology. We confirmed that drones and unmanned boats can supplement manpower and provide broader surveillance of the naval theater, improving our visibility above, on and below the sea.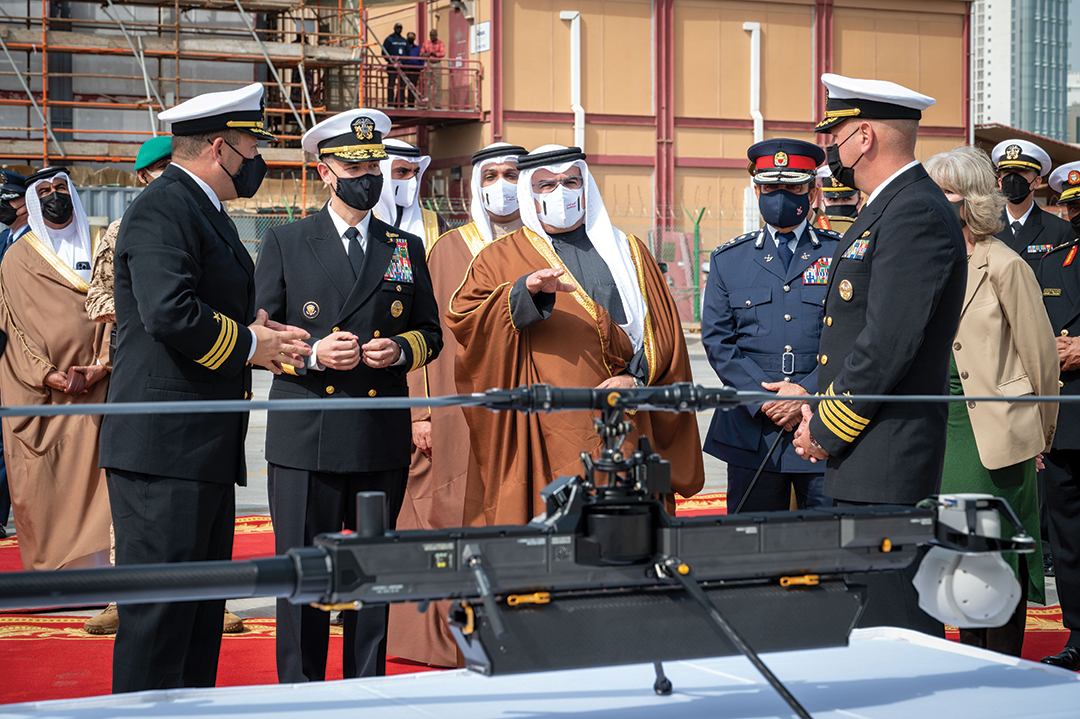 The strategic environment is constantly evolving, and our navies must keep pace by integrating more unmanned systems to remain relevant and effective, and deter those seeking to destabilize the maritime environment.
IMX-Cutlass Express was only the first glimpse of a new horizon we will explore together. The future holds great promise for continued maritime cooperation through combined exercises and technology exchanges. Our shared commitment to protecting regional waterways and the free flow of commerce unites us all.