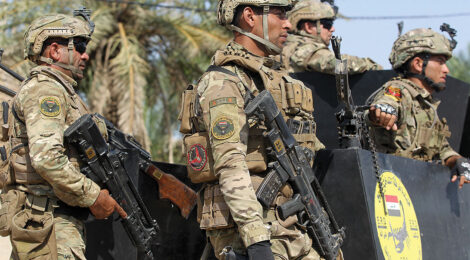 UNIPATH STAFF
In response to popular calls to remove Daesh fighters from villages near the city of Baquba in Diyala governorate, Iraqi security forces conducted a preemptive attack in August 2019 on terrorist remnants in the region.
Prime Minister Adel Abdul-Mahdi, the commander in chief, personally oversaw the launch of Operation Will of Victory III to eliminate Daesh pockets not just in Diyala but also in sections of Nineveh governorate. 
Ground forces included the Iraqi Army's 5th and 20th divisions, the Commando Brigade, the Joint Operations Command, the Diyala Police Department, federal police and tribal mobilization forces.
In addition to Iraqi ground troops, Iraqi Army Aviation, the Iraqi Air Force and the air forces of coalition partners such as the United States participated in the clearances. 
Eleven villages in Nineveh were cleared, and caches of food, paramilitary uniforms, cellphone and bombs were destroyed. Anti-Daesh operations also entailed protecting oil pipelines west of Mosul and clearing nearby mountain ranges such as the Badush and Atshana.  Source: Elaph.com