Defending the Arabian Gulf
Saudi and U.S. Ships Conduct Critical Naval Exercise to Maintain Regional Security
Saudi, U.S. and British warships steamed into the Arabian Gulf for more than a week of maritime security drills called Nautical Defender 21.
The January 20-29, 2021, exercise allowed naval forces to practice harbor defense, countering unmanned aerial systems, shipboard gunnery, escort of civilian vessels, diving and mine sweeping.
Royal Saudi Naval Forces joined participants from U.S. Naval Forces Central Command (NAVCENT) and the United Kingdom Maritime Component Command.
Nautical Defender was the culmination of a series of multinational naval exercises designed to increase maritime cooperation, protect critical shipping lanes and enhance military-to-military interoperability among ships of different nationalities.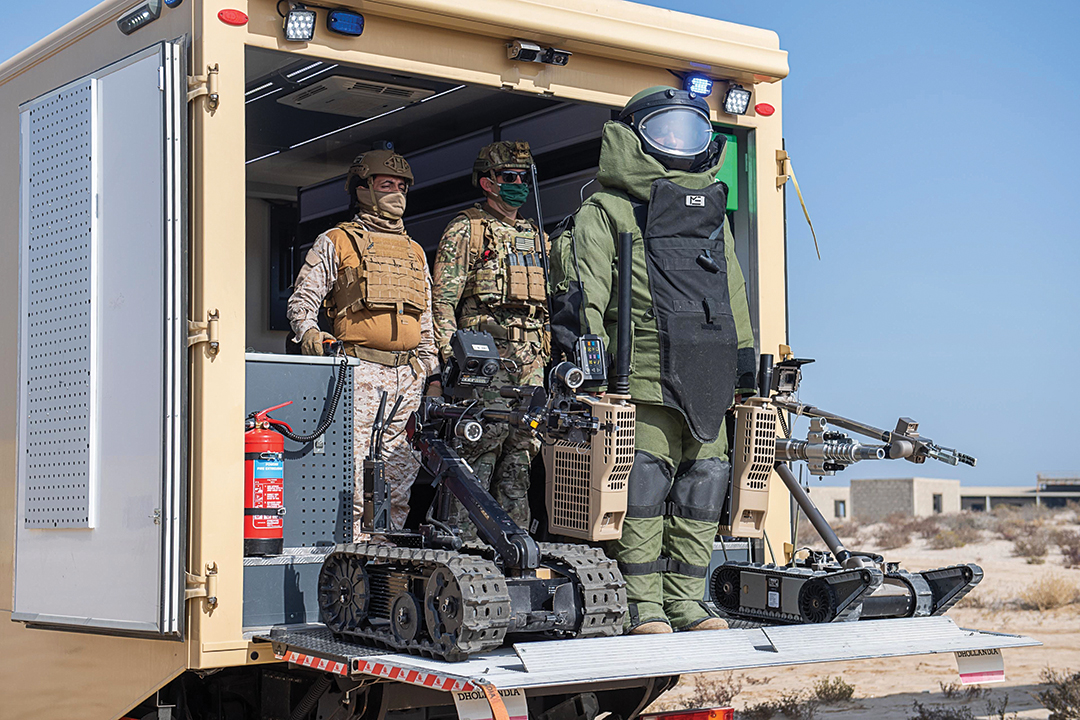 "This was the largest Nautical Defender exercise we've participated in thus far with significant contributions by all participants," said U.S. Navy Capt. Christopher Gilbertson, who led the exercise as commander of a destroyer squadron. "With such a large, complex force, we were able to conduct in-depth training across a wide variety of skill sets."
Nautical Defender 21 represented the first time participants integrated air power into surface warfare drills. For example, in a scenario meant to mimic real-world threats in the Arabian Gulf, aircraft simulated destroying fast-moving patrol boats intent on attacking the coalition naval force. 
"Our coalition forces are becoming increasingly more flexible and formidable," Capt. Gilbertson noted.
The coalition flotilla included a guided-missile destroyer, mine countermeasures ships and patrol boats. They were joined by maritime patrol and reconnaissance aircraft, fighter jets and helicopters. Aside from ship's personnel, participants included explosive ordnance disposal technicians; marine platoons; and visit, board, search and seizure teams.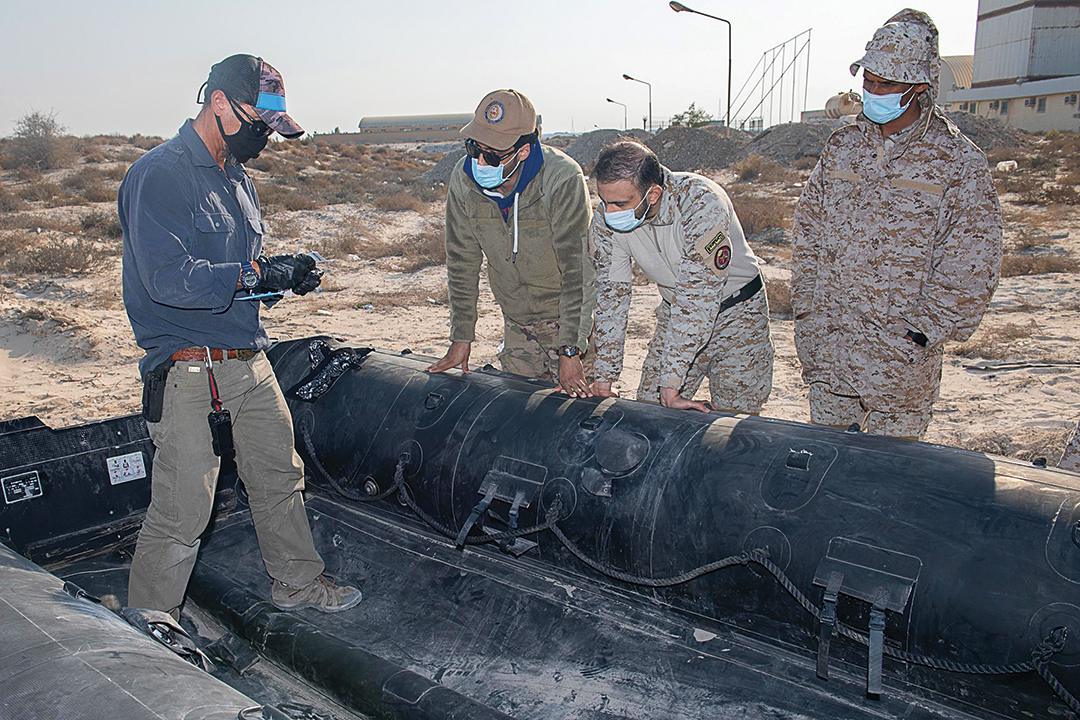 "The increased scale for this iteration of Nautical Defender shows just how profoundly our mutual capabilities are growing as we train alongside regional and coalition partners," said Adm. Samuel Paparo, then commander of NAVCENT and the U.S. 5th Fleet.
"With steps like this toward sustained interoperability and a long-term goal of interchangeability, we will continue to build a powerful combined force, capable of defending against any threat to freedom of navigation and the free flow of commerce in this region's critical waterways."
The U.S. 5th Fleet and its partners are responsible for patrolling 2.5 million square miles of water that includes the Arabian Gulf, Gulf of Oman, Red Sea and parts of the Indian Ocean.
Saudi Arabia maintains two fleets. The Eastern Fleet operates in the Arabian Gulf from King Abdulaziz Naval Base at Jubail and the Western Fleet patrols the Red Sea from its base in Jeddah.
Global trade depends on safe passage through the region's three critical chokepoints: the Strait of Hormuz, the Suez Canal and the Bab el-Mandeb strait at the southern tip of Yemen.