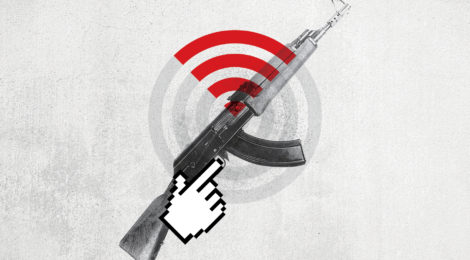 Combating terrorists online requires a focus on technology, education and economic development
SALTANAT BERDIKEEVA
Thousands of foreign fighters from around the globe were drawn to conflict zones in Syria, Iraq and Afghanistan. Stories from places like France, Great Britain and Germany describe men and women flocking to support Daesh and other terrorist groups and posing a security threat to Europe once they returned home.
The nations of Central Asia — Kazakhstan, Kyrgyzstan, Tajikistan, Turkmenistan and Uzbekistan — are not immune to the problem.
Involvement in extremist and terrorist activity is a crime in Central Asian countries and punishable with imprisonment. To prevent terrorist recruitment, regional governments have focused on the cyber world, insisting that the internet — and social media in particular — is a key medium behind radicalization and recruitment of terrorists from the region.
Although recruitment has taken place in local mosques and through family, friends, neighbors, relatives, imams, and Central Asian labor migrants in Russia, a portion were recruited through social media and online messenger sites. Some observers are skeptical about the extent to which the internet aids in recruitment, but few deny that the web plays at least a partial role in nurturing violent extremism.
Common challenges
All Central Asian countries have been grappling with the ease of access to extremist material on the internet, particularly material on websites registered in domains abroad.
Twitter, Facebook, Telegram, Instagram, Odnoklassniki and V Kontakte (the latter two are Russian social media sites) have been used as recruitment tools in Central Asia. Social media made it easier for terrorists to recruit — they can capture the personal information of many users and contact people who leave comments on their posts. Recruitment efforts in Central Asia are not confined to social media. Telephone and computer applications, such as Skype, WhatsApp, Zello, Viber and Palringo, have also served as tools for terrorists to communicate, coordinate actions and recruit followers.
Given that terrorist messaging and recruitment through the internet have succeeded in Central Asia and elsewhere, why were extremist views able to win followers in the region known for nonviolent and tolerant practice of Islam? Several factors have contributed to the phenomenon.
One of the underlying themes of terrorist recruitment is Central Asia is the promise of material well-being and a sense of purpose and belonging. This is a problem among Central Asian migrant laborers in Russia, whose experience with hostility and discrimination and lack of a family and social safety net have made them targets of terrorist recruiters.
Another contributing factor to recruitment in Central Asia is a lack of knowledge about Islam, a truth revealed in recent surveys. While the government suppressed religion under the Soviet Union, many people across Central Asia have rediscovered their Muslim faith after the Soviet Union's collapse.
Hundreds of Islam-related groups operate on social media sites, many preaching violent extremist distortions of Islam but without clear ties to terrorist organizations. These groups evade blocking by social media administrators. Deficient in religious knowledge, many young people become susceptible to propaganda and extremist interpretations of the religion.
However, poverty, social problems and lack of education are not the only causes. Terrorist recruiters have also successfully brought educated and relatively wealthy people into their ranks.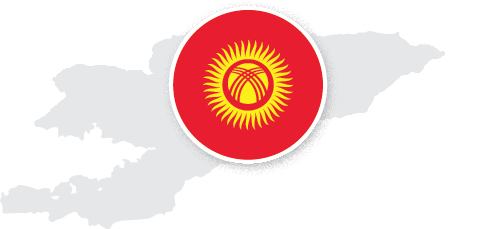 Kyrgyzstan
Kyrgyzstan has been struggling with radicalization and terrorist recruitment in cyberspace. Daesh recruited most of its Kyrgyz members through the internet. According to recent research by the organization Search for Common Ground in Kyrgyzstan, banned extremist and terrorist groups in the country heavily rely on social media to disseminate propaganda to youths. Primary online channels of recruitment in Kyrgyzstan have been YouTube, Facebook, Odnoklassniki and V Kontakte.
Kyrgyz analysts argue that blocking websites of terrorist organizations, the main method of countering online extremism, provides only temporary relief since terrorist messaging resurfaces elsewhere on the web. Blocking online information can also drive terrorist propaganda into the so-called darknet — secret websites that run on an encrypted system — making them nearly impossible to track down. It is even harder to block propaganda on social media housed on foreign servers. Participants at a 2017 symposium in Bishkek dedicated to countering online extremism stressed that one way to stem radicalization and recruitment is outreach programs that teach critical thinking and understanding how online information can manipulate emotions.
Official responses to extremist messaging and recruitment include conducting counterpropaganda and cooperation between state authorities with religious leaders to prevent violent extremism in Kyrgyzstan. To fill the outreach and educational gap, the country's Spiritual Board of Muslims has stepped up its role to instruct Muslims about Islam. According to Supreme Mufti of Kyrgyzstan Maksatbek kajy Toktomushev, the spiritual board held more than 800 educational events across the country in 2015 dedicated to tackling extremism and terrorism, and about 6,000 events in 2017.
Realizing the magnitude of threats posed by online propaganda and recruitment, Kyrgyzstan created an Analytical Center of Security in 2017. It researches existing cyber security threats, including online extremist propaganda. The center will assist the Kyrgyz State Committee for Information Technology in developing the country's first ever Strategy of Cyber Security, still in the works. The crafting of Kyrgyzstan's cyber strategy has exposed the country's shortage of technical and theological expertise to deal with both the religious content and how to conduct counter-propaganda on the internet.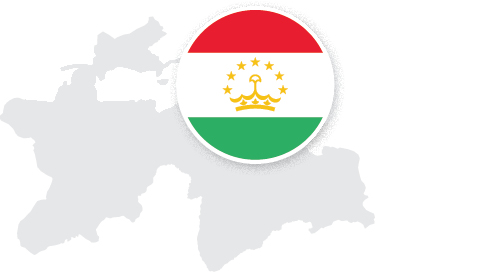 Tajikistan
An estimated 80 percent of the Tajiks who joined Daesh were migrants working in Russia. Low paying jobs, daily stress, and the unfamiliar cultural and linguistic environment made some Tajiks vulnerable to recruiters. Internet, mobile phones, and walkie-talkie apps, such as Zello, also help terrorist recruiters within Tajikistan.
With a high birth rate and about 200,000 young people entering the workforce every year, Tajikistan has relied on remittance money from migrant workers. Propaganda videos that portrayed a happy and secure life in the "Islamic State" — compared with the reality of migrant life in Russia — swayed some Tajiks and their families to go to Syria.
Tajik authorities are concerned about the rise of terrorism within the country, given the killing of two American and two European bicyclists near the capital of Dushanbe in July 2018, an attack for which Daesh took credit.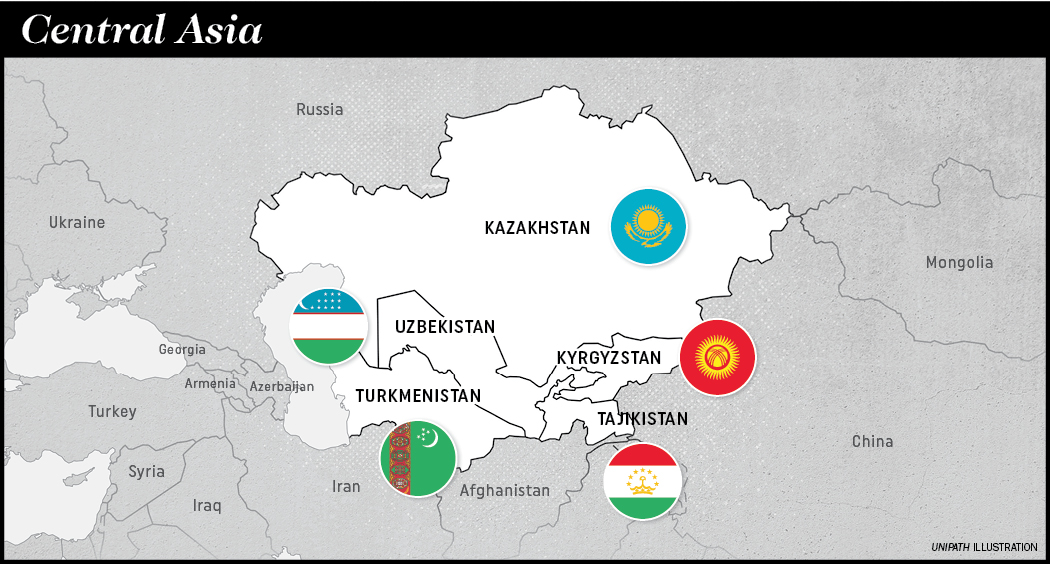 The Tajik government has intensified its counter­terrorism and messaging since 2015. It formed a Headquarters for Combating Terrorism and Extremism under the General Prosecutor's Office. All law enforcement agencies dealing with terrorism are now part of that headquarters. In 2016, Tajikistan adopted a National Strategy to Counter Extremism and Terrorism for the period of 2016-2020 with the assistance of the Organization for Security and Co-operation in Europe. The strategy outlined the country's objective to understand and tackle the factors contributing to radicalization.
Tajikistan is educating imams about technology and the internet as well as creating pages on Facebook and Odnoklassniki to encourage them to conduct counterpropaganda to challenge religious extremism. Such training sessions in collaboration with the Institute for War and Peace Reporting have taken place in five provinces of Tajikistan. The government also announced amnesty to those who expressed remorse for joining Daesh and wished to return to Tajikistan. To date, more than 100 Tajik citizens have done so.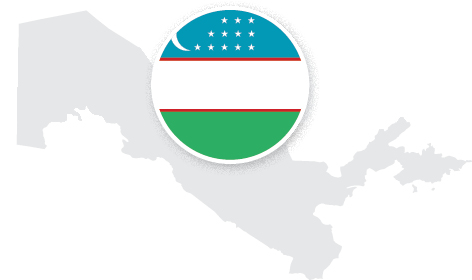 Uzbekistan
Uzbekistan shares many of the same challenges as Kyrgyzstan and Tajikistan — young people, including labor migrants, are the most vulnerable segments of the population because of social and economic pressures, poor knowledge of Islam, and technological expertise among terrorists. Reportedly, the Russian social media site Odnoklassniki has been one of Daesh's main tools to recruit Uzbeks. Sharing a 137-kilometer border with Afghanistan, Uzbekistan is concerned that citizens returning from Iraq and Syria will seek safe havens in Afghanistan and attempt to destabilize Uzbekistan and Central Asia from afar. Such a concern is shared across the entire region.
Like others in Central Asia, the Uzbek government is increasingly emphasizing educating the public about threats posed by online propaganda through media, books and TV programs. In 2016, the Uzbek Ministry of Higher and Specialized Secondary Education made protection from online extremism part of a curriculum in universities, which includes a training manual that analyzes threats emanating from the internet. It also provides concrete cases of online terrorist recruitment and real stories of victims of recruitment and misinterpretation of the Quran.
As part of the state's counterterrorism and information campaign to discredit terrorists, the Uzbek Ministry of Culture, Uzbek cinema, and the National Television and Radio Company developed a program to highlight stories of Uzbek citizens who joined Daesh. In June 2018, Uzbekistan rolled out a new religious internet channel called Muslim TV aimed at combating extremism. To counter radicalization, especially from overseas, the government has heavily promoted an enlightened version of tolerant Islam that seeks to highlight the religion's Central Asian roots.
Uzbekistan is at the early stages of developing laws that address cyber security threats. A strategy to improve information security with an emphasis on countering threats and lowering the risk of hostile cyber actions against the country is in progress. Along with domestic efforts to find ways to counter online extremist propaganda, the Uzbek authorities are also prioritizing cooperation with neighboring countries to combat terrorist propaganda on the internet.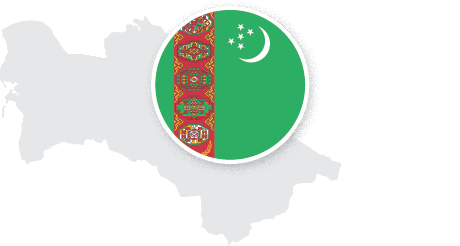 Turkmenistan
According to the International Crisis Group (ICG), Turkmen represented a relatively small number of Daesh recruits. ICG attributes that smaller number to the relatively low penetration of the internet in Turkmenistan. One of the main recruitment channels has been luring Turkmen migrant workers living in Turkey. Recruiters have used money to entice Turkmen, in some cases blackmailing illegal workers with threats of deportation.
The Turkmen authorities have held workshops and meetings with regional governments and international organizations to discover best practices in cyber security and how to stop terrorist recruitment on the internet. However, Turkmenistan has not yet developed a cyber security or information operations policy to address the problem.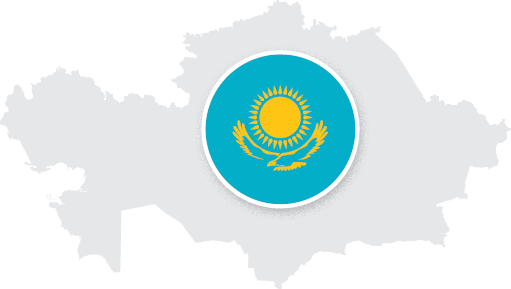 Kazakhstan
According to Kazakhstan's media, Daesh recruited Kazakhs mostly from poor areas of the country, such as Aktyubinsk, Vostochno-Kazakhstanskiy and Karaganda provinces.
Kazakh religious specialist Gulzat Bilyalova noted that much of the recruitment took place on networks outside Astana's control. "As media monitoring and victim testimonies published in the press demonstrate, most of the extremist propaganda and recruitment take place through foreign social networks, such as Facebook, V Kontakte, Twitter and YouTube," he said.
The Kazakh government has removed thousands of pages of material containing online promotion of terrorism, extremism and suicide. The Kazakh authorities expressed concern about radicalization among youths who search online for religious education courses, but instead are misdirected to propaganda and recruitment sites. They continue to reach out to young people and their parents to guide them toward a sensible view of religion.
Kazakhstan bolstered cyber defenses to address a new generation of threats, including terrorist recruitment. Under the instruction of Kazakhstan's President Nursultan Nazarbayev, the Kazakh government and the National Security Committee, a main state intelligence agency, is developing the so-called cyber shield, which will be part of the government's program to combat terrorism for the period of 2017-2020.
According to Minister of Defense and Aerospace Industry Beibit Atamkulov, cyber shield is a set of organizational, legal, and technical measures that will help protect government infrastructure, promote education in information security, and investigate computer incidents. Because of the cross-sectoral impact of cyber threats, cooperation between various government bodies in Kazakhstan is expected to be strengthened to ensure cyber security.
The Kazakh authorities plan to use the cyber shield to prevent more terrorist recruitment and crack down on extremist ideas. Daulet Yergozhin, deputy chairman of the National Security Committee, stressed that in the event of a massive terrorist information campaign, the committee can limit access to the web in certain parts of the country. However, such measures will be used only in extreme cases, Yergozhin said.
The Kazak government recognizes that the problems of radicalization and recruitment cannot be solved by censorship. Stressing the importance of knowledge about religion and secularism, Kazakhstan introduced a course for teens in 2009 called The Basics of Religious Studies. The course promotes no single religion and "provides students with systematic knowledge about the meaning of religion, history, and formation of spiritual and moral values." Meantime, Kazakhstan's Committee on Religious Affairs and the Congress of Religious Scholars are involved in improving qualifications for teachers of religion.
 The path forward
Of all the counterpropaganda efforts, educating people about Islam and its extremist misinterpretation appears to be emerging as a common theme across Central Asia. In addition, the establishment of cyber security laws in some Central Asian countries, which include reducing the risks of recruitment by terrorist organizations and cracking down on extremist ideology, is a relatively recent development.
Countries in the region are only beginning to catch up to addressing threats in cyberspace. It could take time for these programs to mature and stop the spread of extremist ideas, messaging and recruitment.
The internet has served as a means for radicalization and terrorist recruitment, but it is not the underlying reason why hundreds of ordinary people from Central Asia decided to become terrorists. Many observers in the region stress that improved economic prospects typically undercut terrorist recruitment.
While poverty in and of itself is not sufficient to radicalize a person, sometimes it has played an indirect role among many Central Asians who went to fight in Syria, Iraq and even Afghanistan. Numerous reports and stories from the region attest to online radicalization of Central Asian laborers in Russia and elsewhere who left their home countries in search of a better life.
Online recruitment of foreign fighters by violent extremist organizations is a global problem. Solving the problem is a task best handled in partnership with a multinational coalition of the like-minded.