UNIPATH  STAFF
Oman has launched Al Sumood Radio, making it the second country in the Middle East to air broadcasts tailored to the needs of military service members.
"In the name of Allah and with His blessing, we open radio station Al Sumood for the Sultan's Armed Forces, and Allah is the grantor of success," His Highness Sayyid Shihab bin Tariq Al Said, deputy prime minister for defense affairs, said in inaugurating Al Sumood in January 2021.
Oman followed the lead of the Jordan Armed Forces, which opened the military radio station Hala FM in 2010. Radio Hala has built a large audience among the troops with its morale-boosting broadcasts.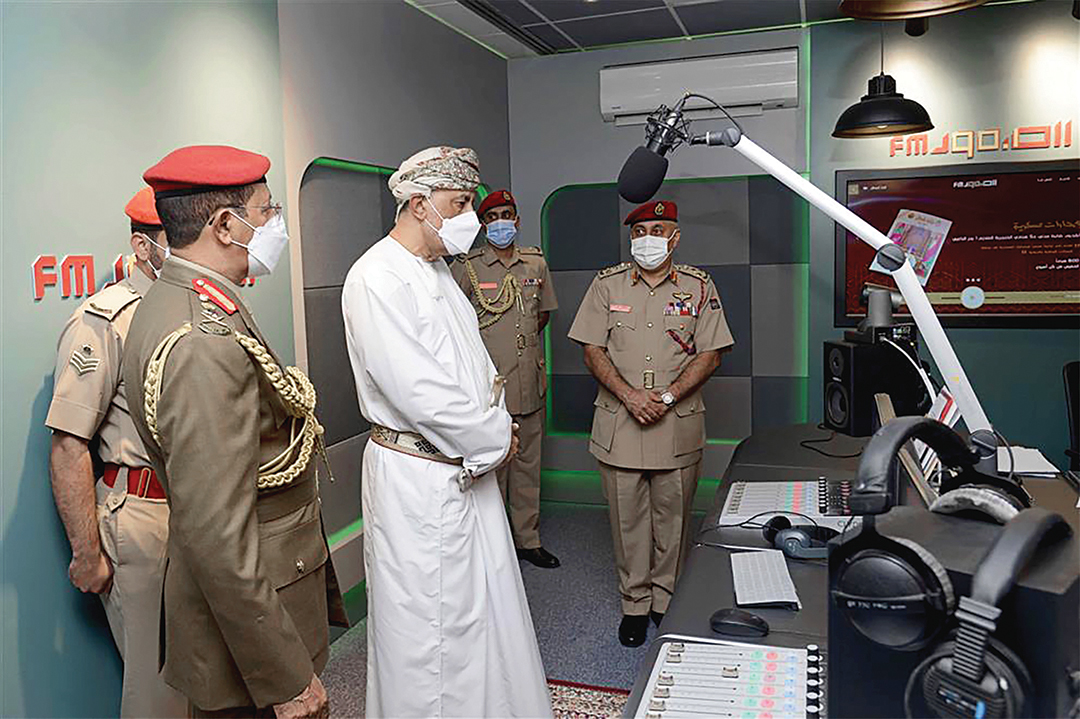 His Majesty Sultan Haitham bin Tariq gave his blessing for the Armed Forces to set up Al Sumood Radio on December 11, 2020, the occasion of Omani Armed Forces Day. The Omani military's Moral Guidance Directorate operates Al Sumood with daily broadcasts from studios at Al Murtafiah military base a few kilometers from the capital, Muscat.
The deputy prime minister toured the studios and learned about the radio station's objectives, vision, national mission and future plans. He called the station "a window that serves the overall goal of local Omani media. It seeks to upgrade the standard of media messages in serving the national aspirations."
Al Sumood is the first military radio station in the sultanate. Lt. Gen. Ahmed bin Harith al-Nabhani, chief of staff of the Sultan's Armed Forces, said programming will allow  troops to express their aspirations and opinions.
Military radio stations also serve as useful conduits of information to keep citizens abreast of security matters. For example, Jordan's Hala has issued instructions to the public during the COVID-19 pandemic.
The Omani Ministry of Defense initiated the radio project as part of a program of modernization in the fields of media, communication and information technology.  It was designed to keep pace with the country's futuristic road map called Oman Vision 2040.