For 10 years Unipath has Provided a Platform for
 

Military and Security Professionals to Share Information

Unipath Staff

In 2017, in the final Iraqi lunge to drive Daesh fighters from their strongholds in Mosul, troops received a magazine extolling the courage and resourcefulness of Iraqi forces in their earlier battles against terrorists in places such as Al Anbar and Bayji.

U.S. Central Command produced and delivered 10,000 of the magazines to Baghdad, unaware that the coverage of these military heroics would help raise the morale of thousands of Iraqi troops in their final offensive to defeat Daesh. 

Afterward, the Iraqi Special Operations Command called Unipath its "best friend" for the magazine's "critical role" in highlighting the Iraqi military's liberation of cities from Daesh. 

With a distribution of nearly 18,000 magazines throughout the Middle East and South and Central Asia, the message of Iraq's victory was broadcast far beyond Baghdad. Thousands of military leaders throughout the Middle East and South and Central Asia got firsthand details of the counterterrorism fight from the very commanders who led it.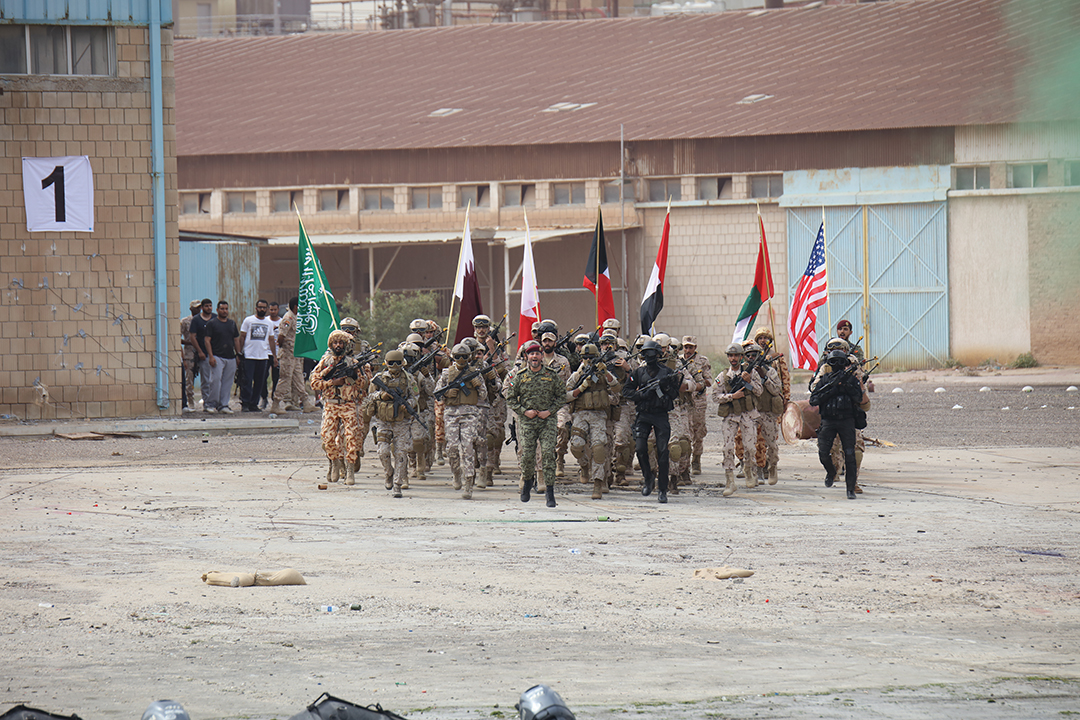 Highlighting military successes
For the past decade, successive commanders of U.S. Central Command — Gens. David Petraeus, James Mattis, Lloyd Austen, Joseph Votel and Kenneth McKenzie — have published Unipath to highlight military cooperation, adaptation and innovation in countries stretching from Egypt in the West to Tajikistan in the East. 
Readers were informed when the Jordan Armed Forces enlisted its military imams to devise a counterterrorism campaign or attempted to recruit more female Soldiers to handle sensitive missions in Afghanistan. 
When Bahrain highlighted the threat of Iranian undersea mines in the Arabian Gulf, hosting a series of maritime exercises from naval bases in Manama, Unipath readers were kept up to date. Pakistan has appeared in print for its role in commanding Combined Task Force 150 in the Arabian Sea to capture terrorists, drug smugglers and other criminals. Saudi Arabia has detailed its leadership in the Arab Coalition to Restore Legitimacy in Yemen.
Egyptian forces uprooting terrorist cells in the Sinai Peninsula, Lebanese Armed Forces driving terrorists from Tripoli, Yemenis recapturing a city from Houthi rebels: Unipath ensured its readers were well informed of all these successes.
Part of Unipath's coverage has been training exercises in which the U.S. and its regional partners share their experiences and expertise in realistic settings meant to duplicate battles on the ground. 
When Egypt resumed its Bright Star exercises in 2017 after a lull of several years, Unipath editors were on hand to report on the successes of the multinational event. During the International Maritime Exercise, editors boarded helicopters and visited the multinational fleet tasked with removing simulated mines from shipping lanes serving the Arabian Gulf states. 
In 2020, in the teeth of the COVID-19 epidemic, Unipath attended the Native Fury exercise in the United Arab Emirates. It included military drills inside a state-of-the-art replica of a city built by the Emiratis to reproduce the sensations of urban warfare.
Regional Cooperation exercises between U.S. Central Command and the militaries of Central Asia, Afghanistan and Pakistan have drawn Unipath to countries such as Tajikistan, Kyrgyzstan and Kazakhstan.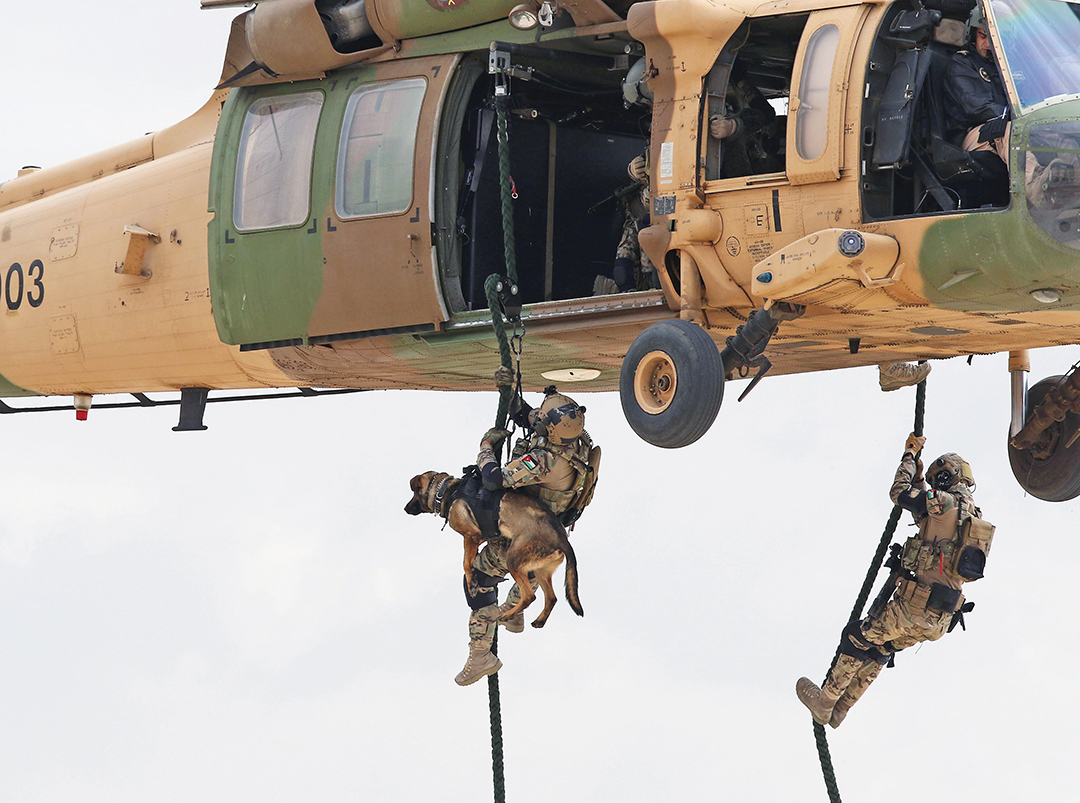 A forum for commanders
As Unipath's reach and distribution have grown, so has the breadth of voices appearing in print in the magazine. Commentary and contributions from defense ministers, armed forces chiefs of staff, field commanders, military attaches and high government officials fill its pages. 
Two sections of the magazine hold places of honor: the editorial and the senior leader profile. The editorial appears in the front of each edition and introduces that magazine's theme. The most recent editions featured Jordanian Chairman of the Joints Chiefs of Staff Maj. Gen. Yousef Hunaiti and Iraqi Minister of Defense Juma Anad Al Jubouri.
Senior leader profiles have showcased the accomplishments of Commander of Bahrain Defence Force Field Marshal Sheikh Khalifa bin Ahmed Al Khalifa, former Kuwaiti Army Chief of Staff Lt. Gen. Mohammed Al Khader, Qatar Armed Forces Chief of Staff Lt. Gen. Ghanem bin Shaheen Al-Ghanem and then-Iraqi Chief of Army Staff Gen. Othman Ali Farhood Al-Ghanimi.
In addition, each year Unipath publishes a special edition often dedicated to defense and security issues from a single country. Afghanistan, Iraq and Yemen — countries in which national militaries have heroically combated the forces of disunity and anarchy — have been featured in such editions. 
In Unipath's Yemeni special edition published in early 2020, the country's ministers of defense and information contributed articles. So did Yemen's ambassador to the United States and its commander of naval forces. Such a plethora of information about national security topics was available in few other global media outlets.
At a recent conference sponsored by U.S. Central Command, Unipath had the honor of interviewing the then-Commander of Afghan Special Forces Lt. Gen. Mohammad Farid Ahmadi. He explained the accomplishments of his nation's Armed Forces in the face of the Taliban insurgency and the requirements of peace in Afghanistan.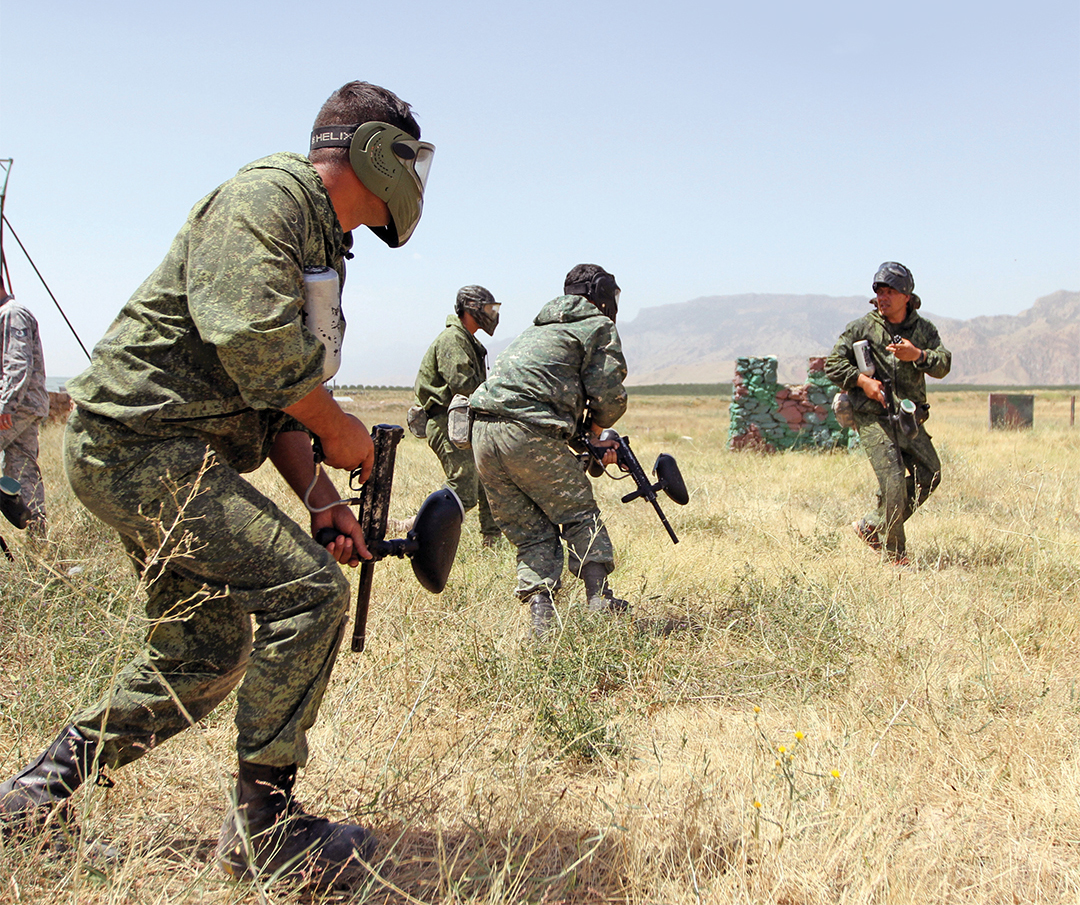 Extending its reach
The magazine started with just a few thousand copies in 2010, but now distributes close to 18,000 in the Middle East and South and Central Asia. The largest number of copies are printed in Arabic, the language of most of its readers, but a significant number of magazines appear in Afghan, Dari, Russian, Pashto and English. 
Unipath is responsive to its readers. Afghan military commanders noted that, while Dari is an official language of their country, many officers were more comfortable reading in their native Pashto language. So in 2020, Unipath started publishing a new Pashto edition to cater to this important segment of its readership. 
Unipath's goal is to provide a platform for military commanders and security officials to share knowledge, viewpoints and best practices with their counterparts from the region. By doing so, the hard-won experiences gained by one country's armed forces can be shared with those of friendly countries.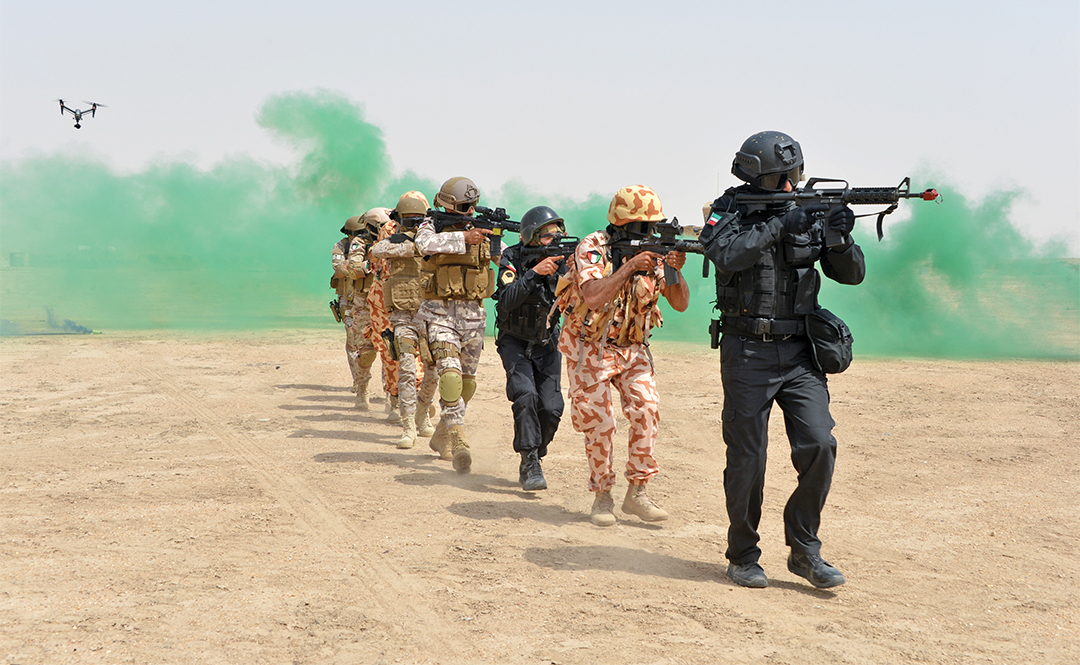 As these field-tested concepts cross borders, the benefits to military professionalism are potentially profound. 
Information sharing promises to transform the fight against terrorists and their sponsors, whether it's countering hostile drones, detecting underwater mines, stopping drug smuggling, suppressing online recruitment of extremists or defending computer networks from cyber attacks. 
Over the next several years, Unipath's mission will remain the same: encouraging valuable communication among regional military and security professionals in the name of stability and peace.